For a limited time score 20% OFF your reorder when you use code REORDER20
Simply visit My Account and choose from your previously ordered custom stickers, reorder them and save!
It's our way of saying thank you for being a Stand Out customer!
Offer ends Monday 10.29.18 at midnight est.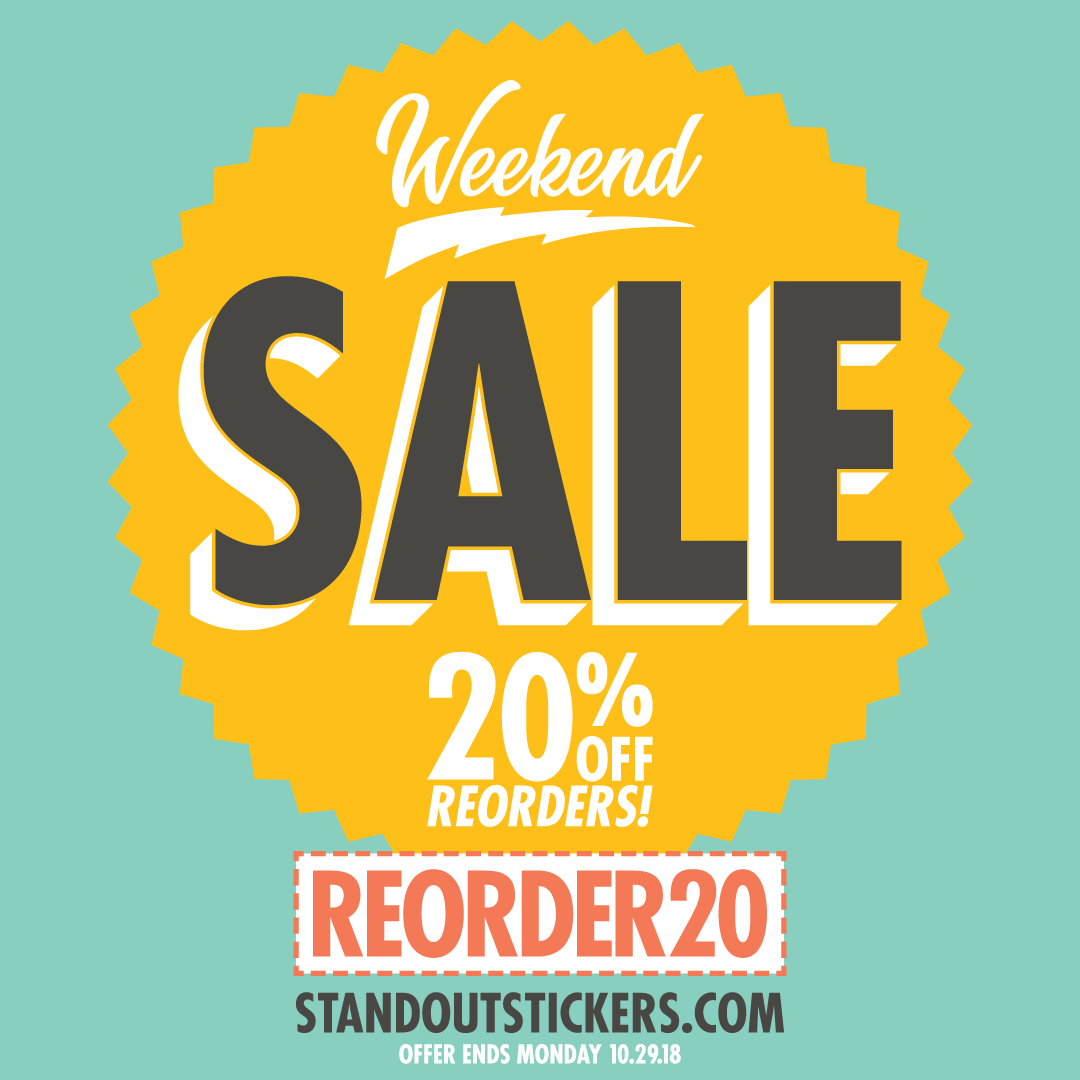 This same offer and coupon code works on any previous orders of custom promotional products at purebuttons.com
Last Modified: October 26th, 2018