If your inventory is running low and it's time to reorder custom stickers, good! We just launched a reorder sale where you can take 20% OFF any previously ordered custom sticker designs that are in your order history.
Reordering is easy, simply visit Order History and choose any of the custom sticker designs that you need more of. You can edit the quantity once they're in your cart.
This offer is valid on any previously ordered custom stickers only.
It's our way of saying "thanks for being an awesome StandOut Stickers customer!"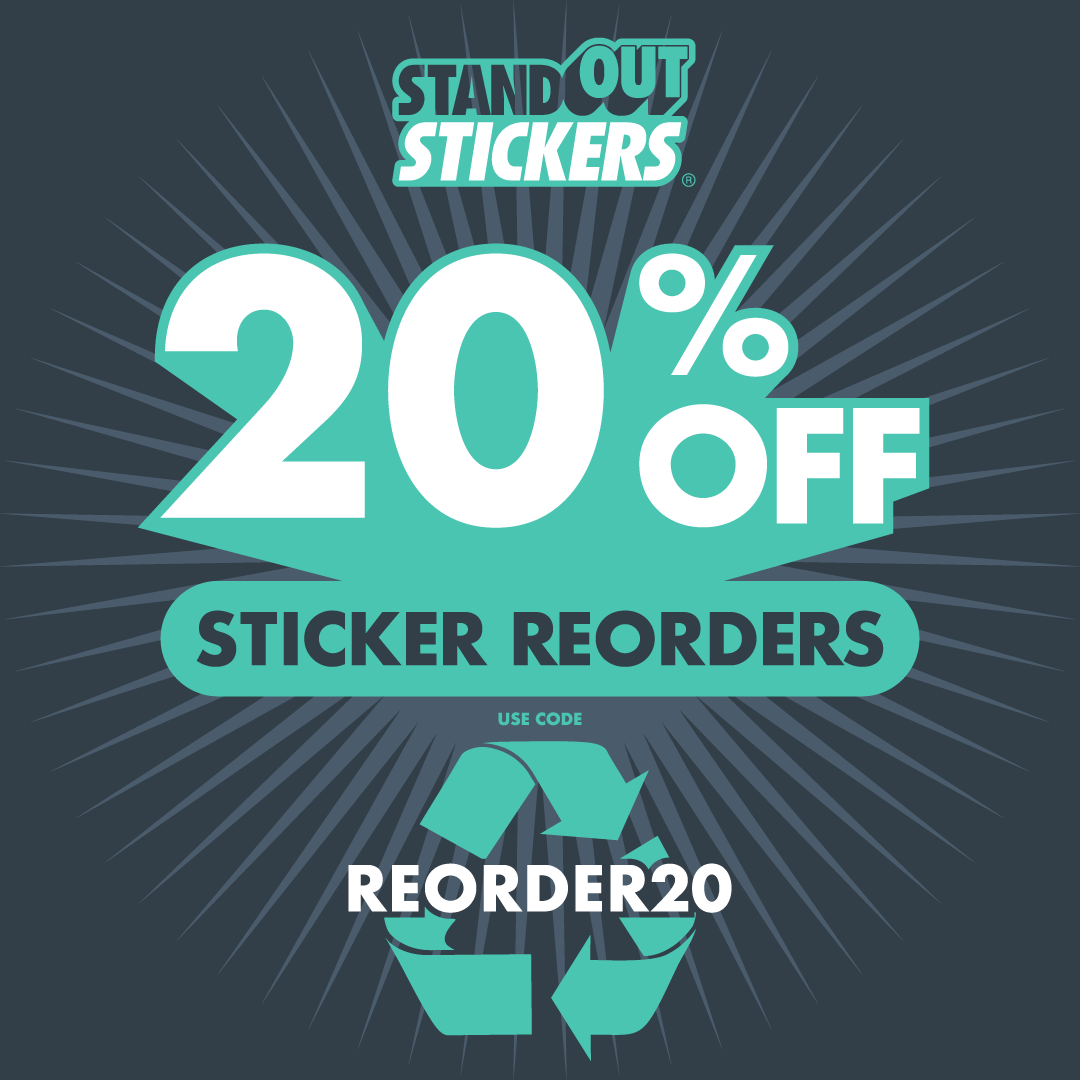 Last Modified: April 6th, 2022