For a limited time, take a bite out of reorders when you use code REORDER20
This coupon is good for 20% off any previously ordered custom stickers, custom magnets, custom floor decals or cut vinyl decals. Simply visit your Order History to browse your previously ordered designs.
You can mix and match any designs from all previous orders into one new reorder.
You can also add new items to your order along with reorder items, but the code will only discount the reorder items.
This code is not valid on gift cards.
Visit your order history to get started!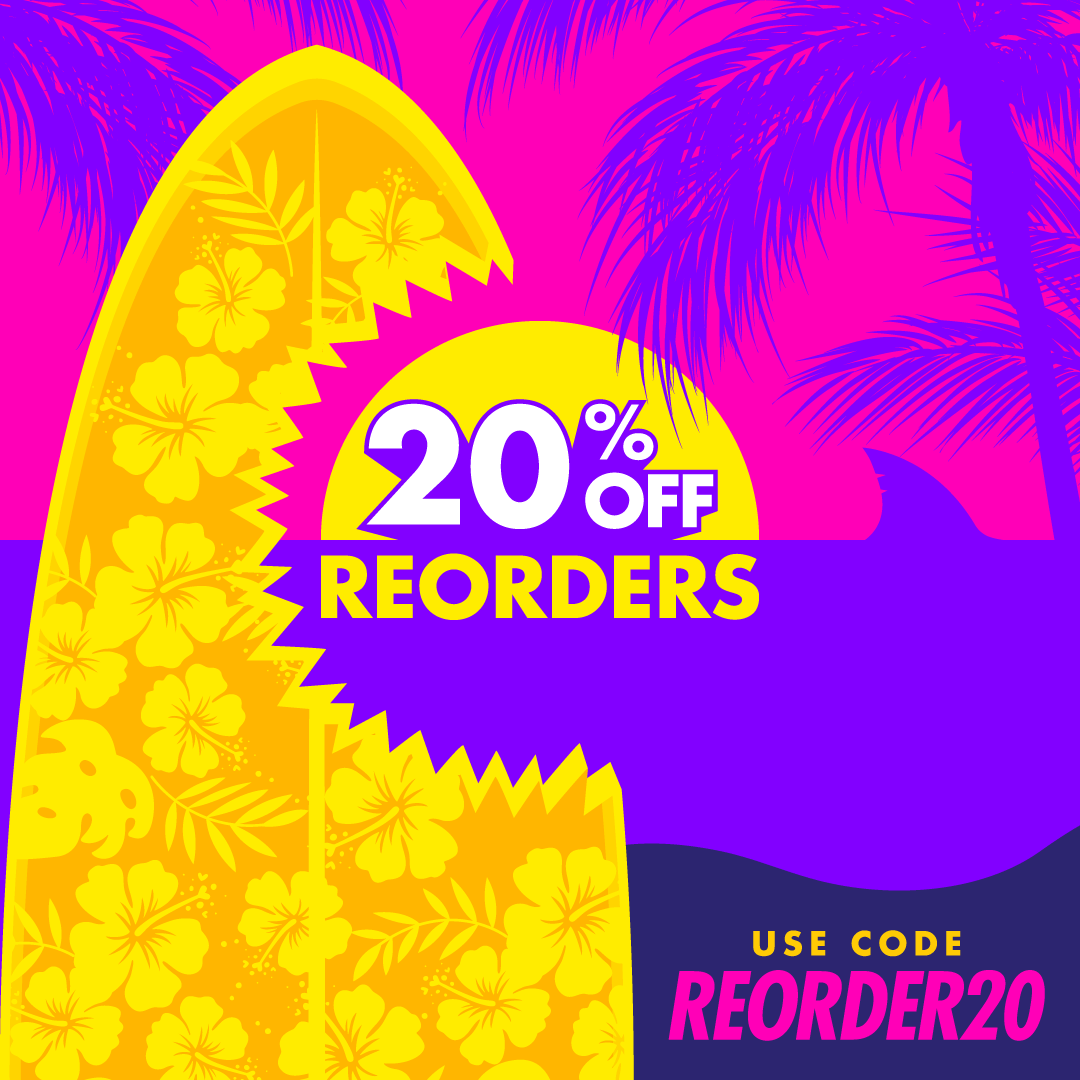 Last Modified: June 7th, 2021