We just finished up printing an order of custom stickers for Pizza Boy World. They make t-shirts with pizza's on them. Are you ready for your slice? Be sure to check them out!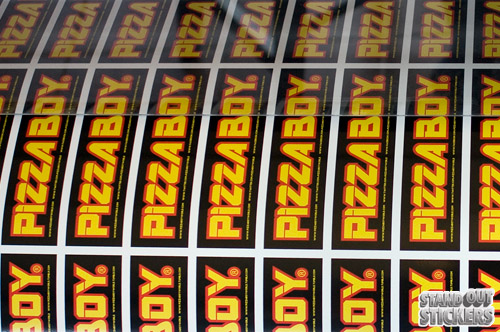 Pizza Boy World's stickers rolling on our high quality printer.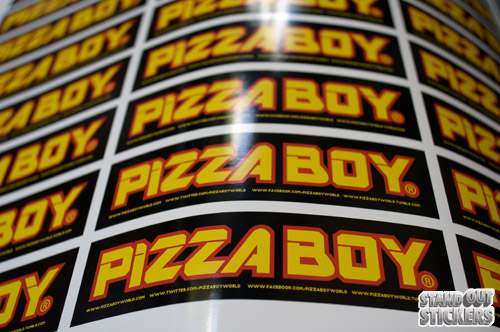 Check out Pizza Boy World's Twitter – @pizzaboyworld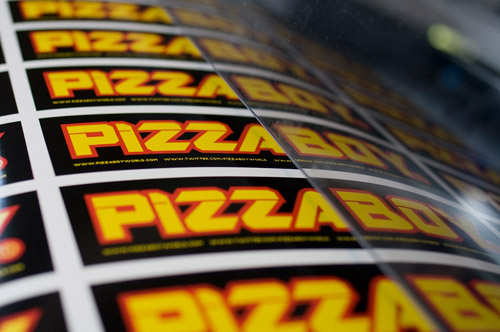 These custom stickers are going to look great when they're done!
Last Modified: August 24th, 2011