We are currently printing an order of custom die cut stickers for The Boojum Institute for Experimental Education. They are a non-profit, charitable organization that is dedicated to helping young people, as well as adults, learn more about nature, the environment and themselves. The Boojum Institute has provided life-changing experiences to more than 70,000 people since they started in 1975. To learn more about the Boojum Institute, you can visit their website by clicking here.
Check out their custom stickers below!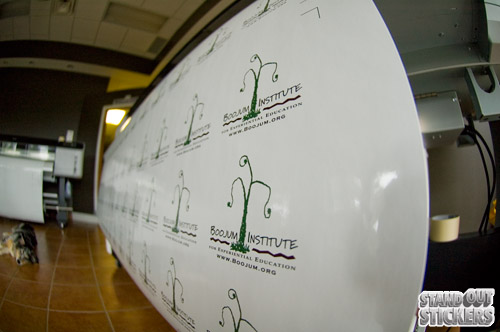 Boojum Institute's custom stickers rolling on our high quality printer.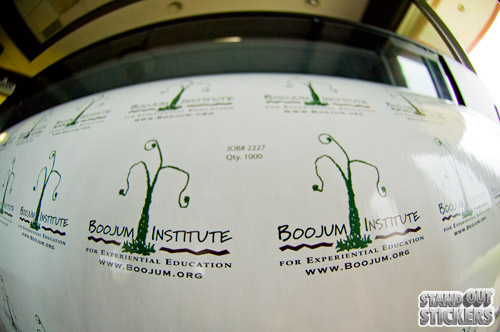 A nice close up shot of their custom stickers on the printer.

A nice wide angle shot of their entire order being printed.
Last Modified: July 28th, 2011