We are currently printing an order of custom stickers for the Traverse City Summer Microbrew & Music Festival. This awesome event will be held August 26-27 in Michigan. The event will be showcasing great draft beers as well as some acclaimed musical guests. Ticket buyers for this event must be 21+. For more information regarding this event, click here.
Now that you know about their event, it's time to check out their custom stickers!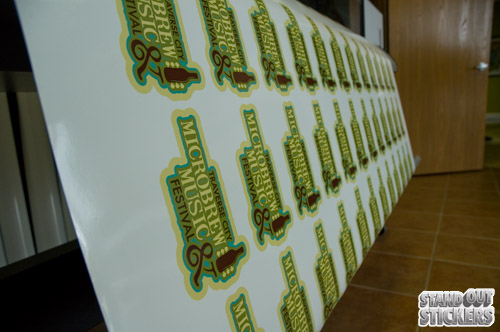 Traverse City Microbrew & Music Festival stickers rolling on the printer!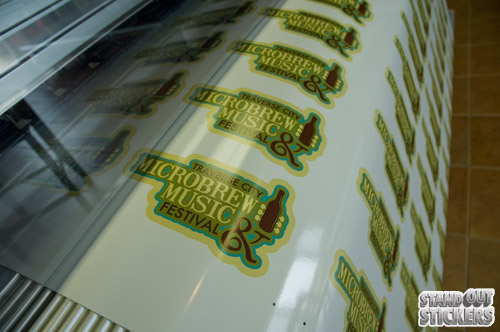 Another shot of these beautiful custom stickers.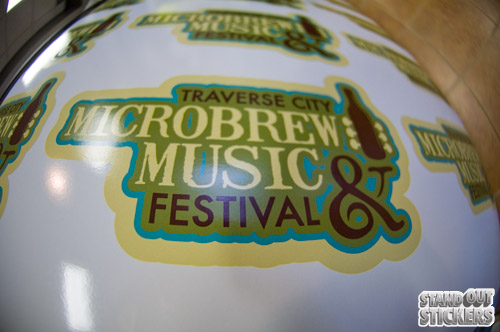 Shown above is a close-up shot of their custom stickers. We think they look awesome! What do you think?
Last Modified: July 19th, 2011