Testimonials
Welcome to our Testimonials category! Below you will find articles, posts, coupons or samples featuring Testimonials. To see our latest content, visit Home.
Review Your Custom Stickers Order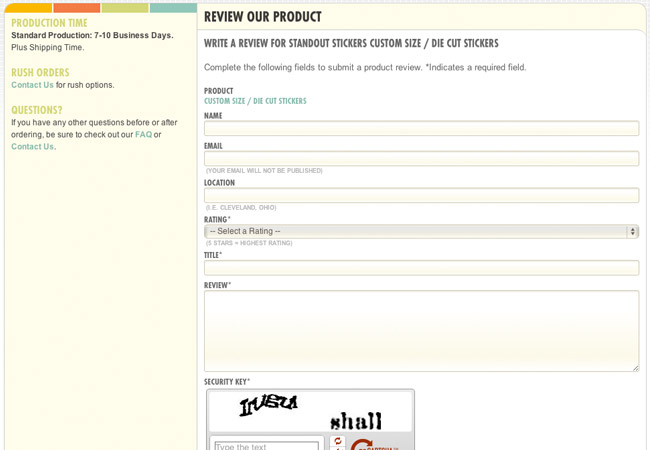 Would you please leave an honest review?
Our website has a handy review feature for each product type and shape. These reviews help new customers understand the benefits of each product, as well as information on our customer service and quality.
If you've ordered from us recently, we'd love a review! It's easy, just find the product you purchased on our site, and leave a quick review about the product and service you received at StandOut Stickers.
We appreciate your time and thank you for choosing StandOut Stickers!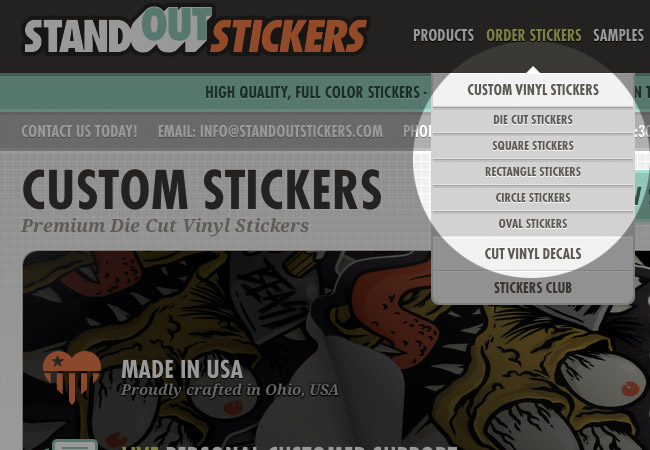 1. Select your product from the 'Order' Menu.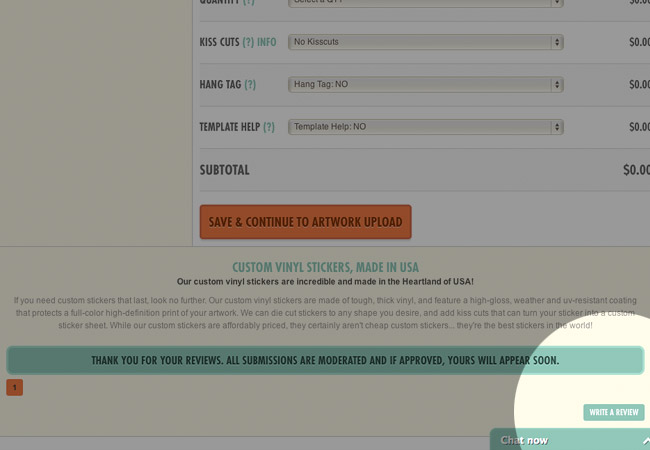 2. Find the reviews on the bottom of the page and click the "Write a Review" button.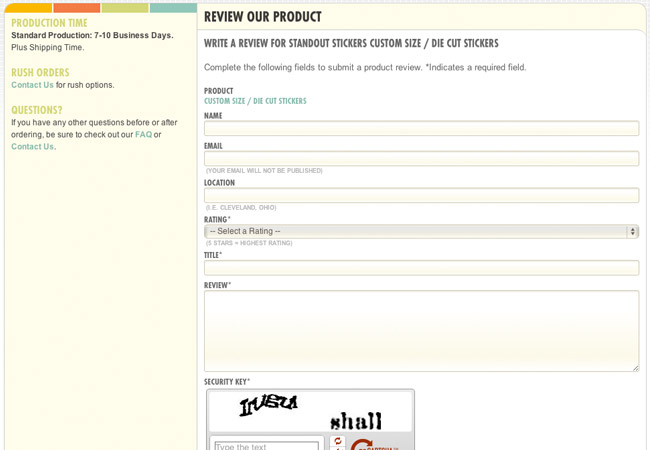 3. Leave your review. Done!
We hope to have many reviews to help customers read real reactions to our products and your input not only helps this happen, but you can also effect change by requesting new products, features, or ideas. Thanks for your input!
Dead On Paper loves their Calaveras Stickers
We recently printed a bunch of great circle stickers for Dead On Paper. They sent us this nice review and we thought we'd share the quality sticker designs with our readers.
"…I figured I would contact you to let you know how happy we are with the circle stickers we ordered from you.
We ordered Calaveras stickers for our deadonpaper website and we absolutely love them! The stickers are amazing looking with crisp, clean lines, and are thick and durable. We will certainly be ordering from you again! I just wanted to let you know that your work is appreciated and that your quality and service is top notch.
Thanks for doing such great work!"
Adria O.
You can preorder these stickers in sticker packs here.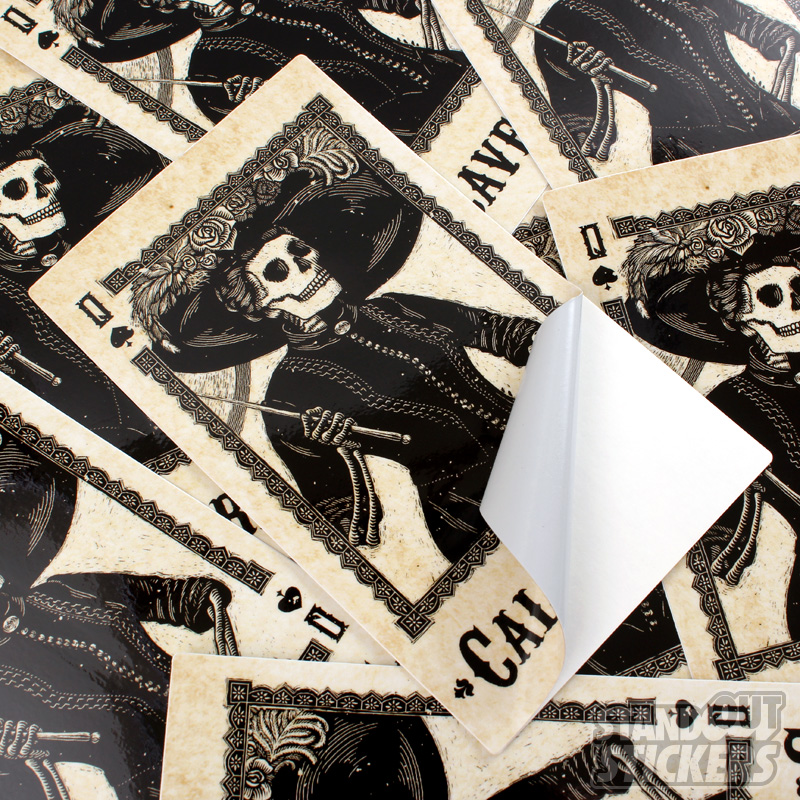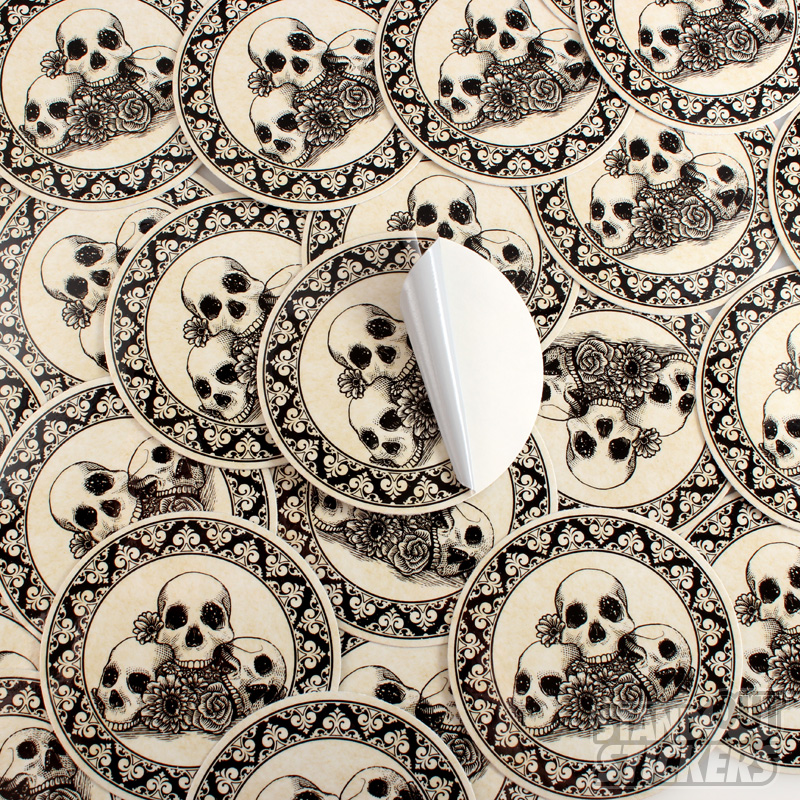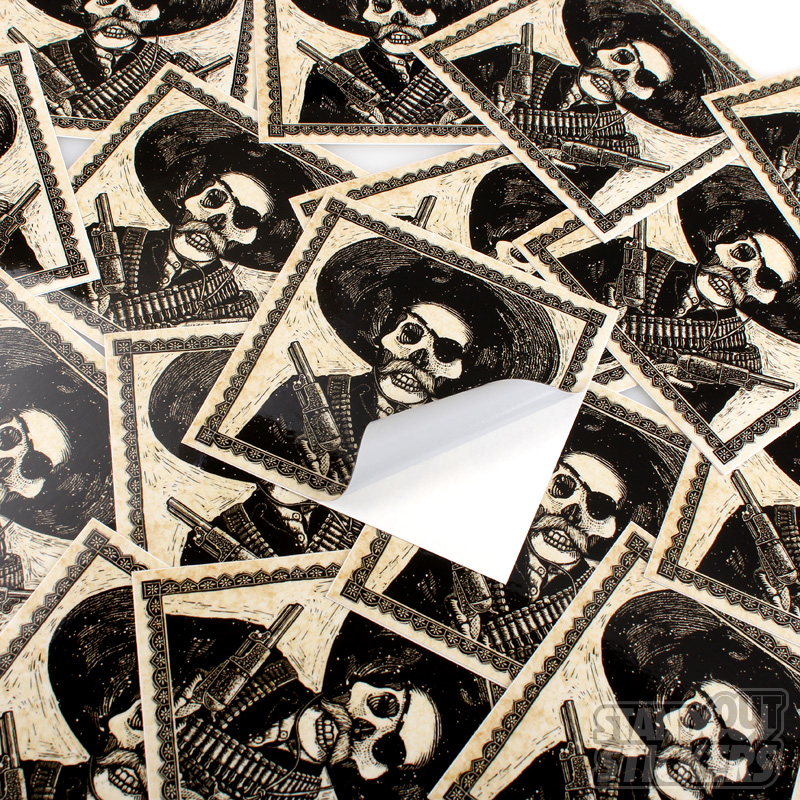 Tasty Surprise from a Happy Customer!
We were recently surprised by a thank you gift from a happy Customer! We're used to sweet words from our happy customers but sweet treats are a welcomed upgrade!
"You guys are the best! Thanks so much, you really came through for us!" — The McFaddin Marketing Team
The great gift was by McFaddin Marketing who are obviously great at their job- because here we are talking about them!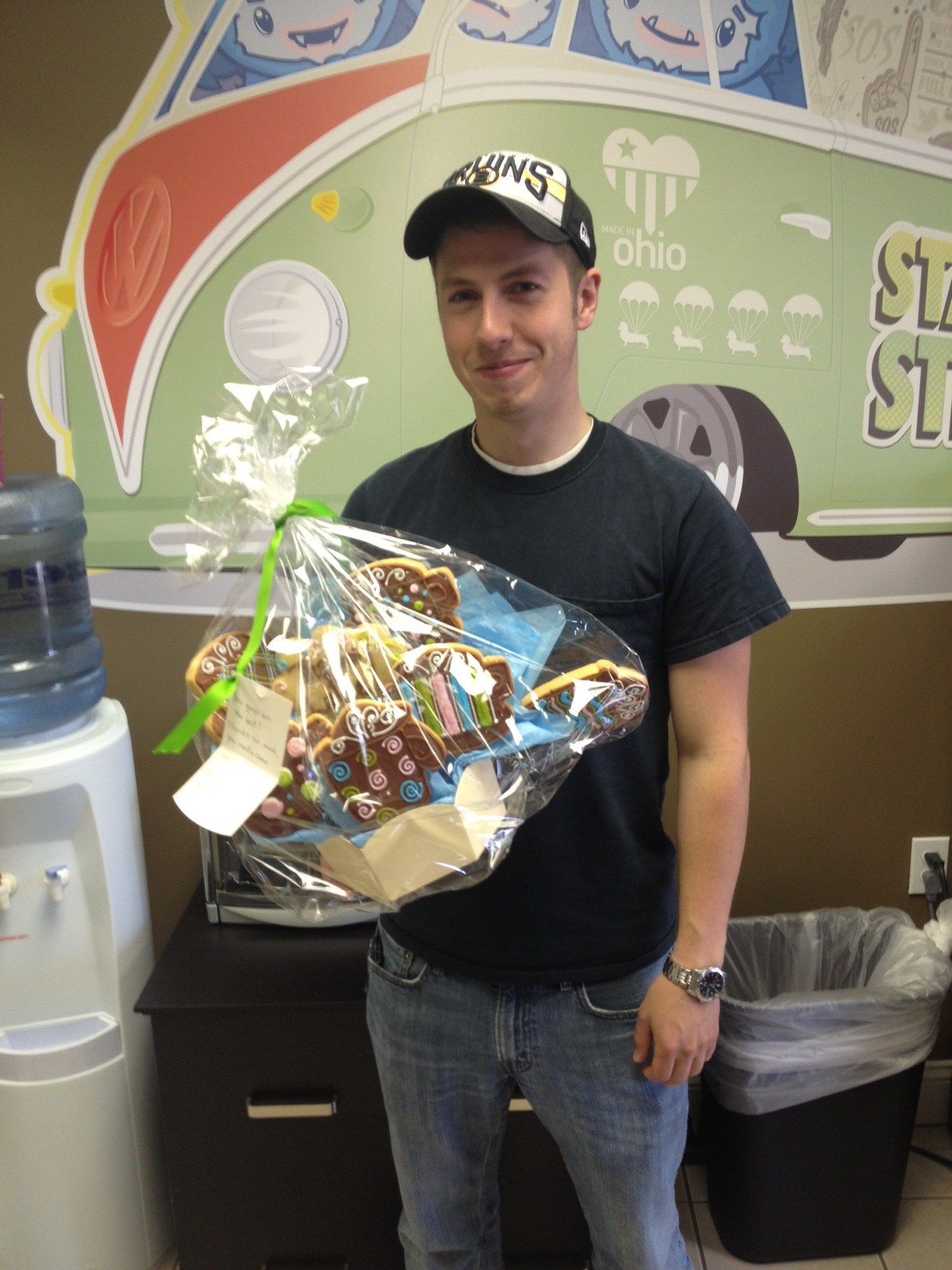 Unmatched Quality
We recently had a customer tweet us a link to their blog, and we were thrilled with what we found.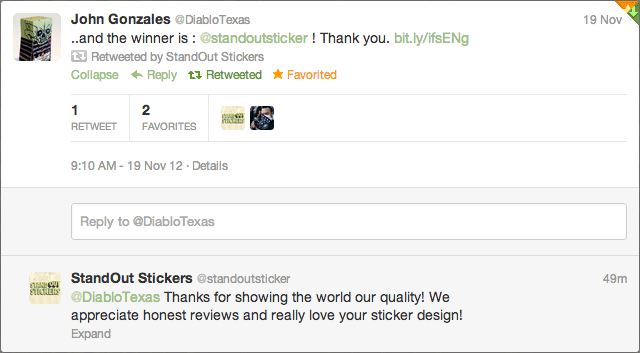 Diablo Texas, the art of John Gonzales
From the blog:
"…I decided to buy from two different companies and compare the out come. First I bought the popsicle design from Stickermule. It wasn't too bad but the print looks fuzzy. It's completely vector so there should be no chance of blurring. … it looks like the final laminate they put on it, bled the ink, ever so slightly so it's not as crisp as it can be.
Next I ordered my logo design from Stand Out Stickers. It came out perfect…
Over all the winner is: Stand Out Stickers. It was such a crisp clean print… They will be providing you with super awesome stickers of love from now on."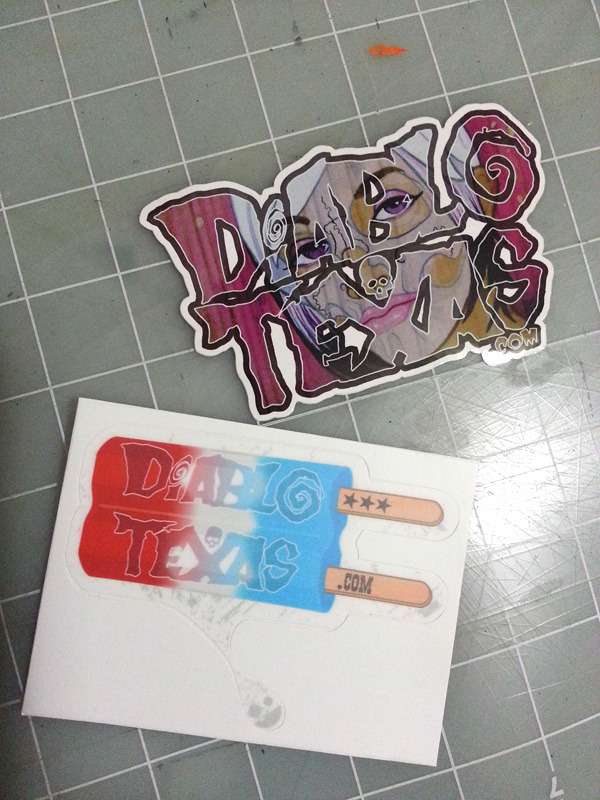 It is always great to hear from happy customers, and it is especially good to hear that our constant investment in cutting-edge printing technology pays off! We're confident that our quality is unmatched and this testimonial does a great job to show you why StandOut Stickers is the best quality product.
While other companies pay for lots of advertising to get your orders, StandOut Stickers invests in the highest-quality materials and printing technology, and we let that speak for itself!
Client Thank You: Chris Benz
It warms our heart to receive notes from excited customers. We wanted to share a recent one with you from the studio of fashion designer Chris Benz.
Call 800-710-2030