Comlax Commonwealth Lacrosse Custom Sticker Packs
These custom sticker packs for Comlax Commonwealth Lacrosse are full of high quality lacrosse stickers! These large packs were recently created for Comlax.com, a provider of lacrosse gear. Each custom sticker pack includes 5 different sticker designs including a kiss cut sticker sheet with 4 circle kiss cuts.
Contact us to order your own custom sticker packs today! Sticker packs increase retail value and make great fundraisers.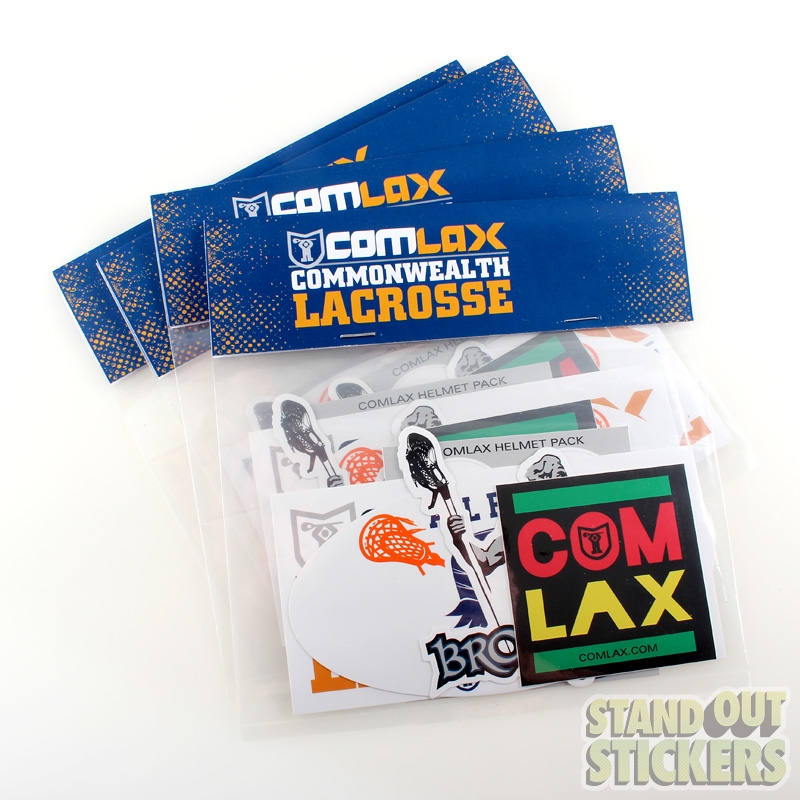 Electric Zombie Custom Sticker Packs! New!
We recently had the pleasure of printing these fantastic stickers for Electric Zombie. The Electric Zombie Barf Bag is a huge custom sticker pack featuring 16 custom diecut stickers with gnarly artwork on each. You can buy your own right here for $12.
This custom sticker pack is a brand new product that we offer at StandOut Stickers. Custom Sticker Packs can contain any number of custom diecut stickers in a clear poly bag with a custom-printed cardstock top card. This is a great way to package multiple-designs into a retail-ready product! Contact us for pricing on your own custom button pack!
Call 800-710-2030