We recently printed a giant window sticker for the lunchroom here. Our custom merch company Pure Buttons produced some fantastic artwork with the illustrator Cosmik Havik for a promotional ornament that we will be giving to all customers for the rest of the year.
Luckily, this vector artwork resized from the original 3.5″ wide to over 47″ inches wide to fit a large window that separates the production facility from the lunch room.
We first printed this art on our standard wide format printers but used a special air-release material so that the decal will be easier to remove after the holidays. We then laminated it with our satin matte finish.
Next we put it on our digital flatbed cutters. The same cutting machines that cut out every one of our die cut stickers, and all of the custom promotional products at Pure Buttons. It made short work of this large die cut sticker shape and only took a few seconds to cut.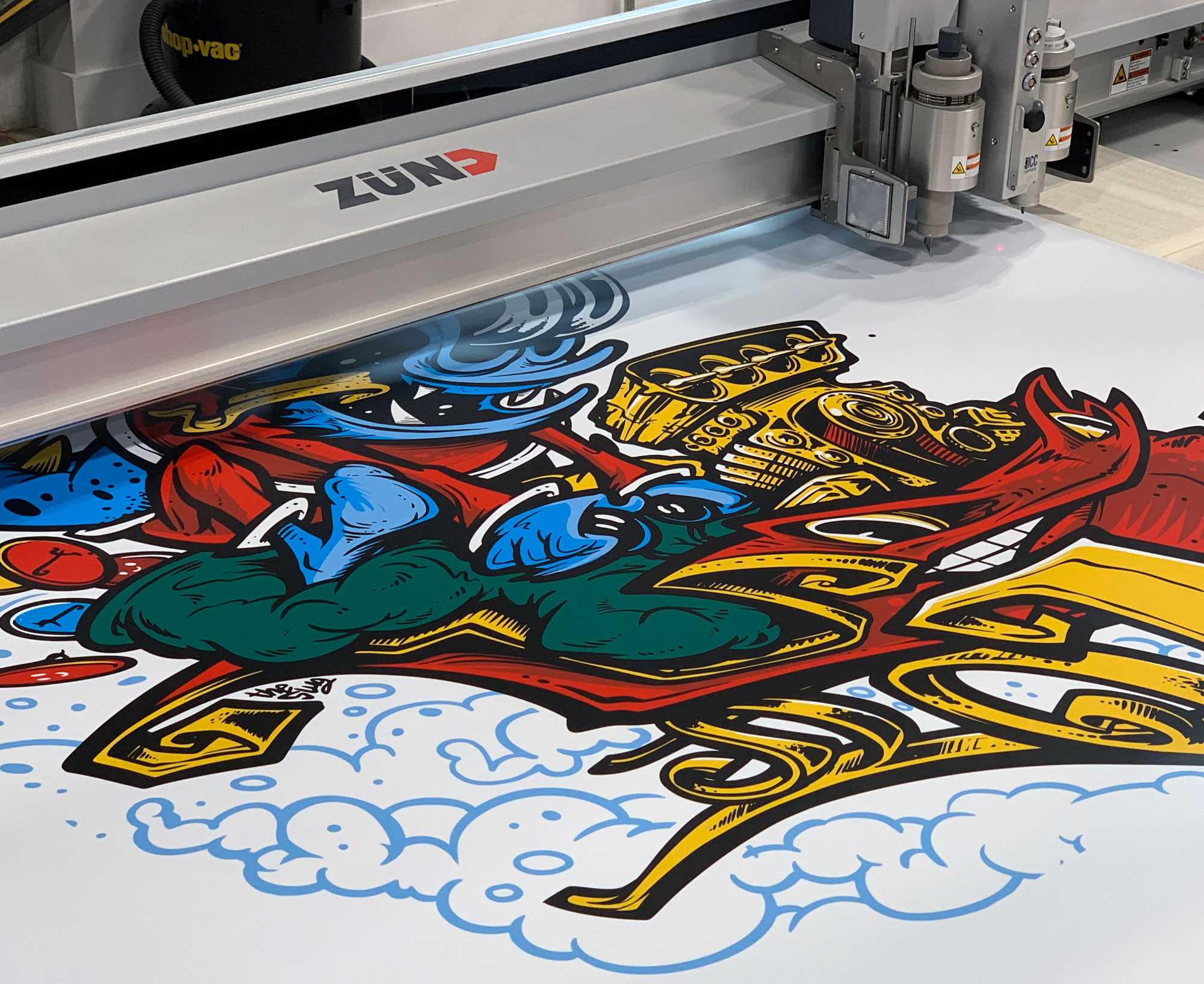 Installing was slightly tricky. We used the vacuum suction on our flatbed cutter to keep the large sticker flat against the surface while we peeled the backing off. We then carefully carried it over to the window. It took three people to line it up and get it placed without bubbles or creases. First try!
We did have the help of some liquid decal spray which helps when installing cut vinyl decals in most situations. You spray it on and place the sticker directly on top. The liquid helps prevent the
The floating "Happy Holidays" lettering was printed and laminated in the very same way, but it was then weeded and masked like one of our cut vinyl decals. This allowed us to have floating letters in the design. The masking goes on top of the weeded material and then the decal is applied to the window. Then, you peel the masking off carefully leaving the decal material adhered to the window. It's basically magic, but it's easy!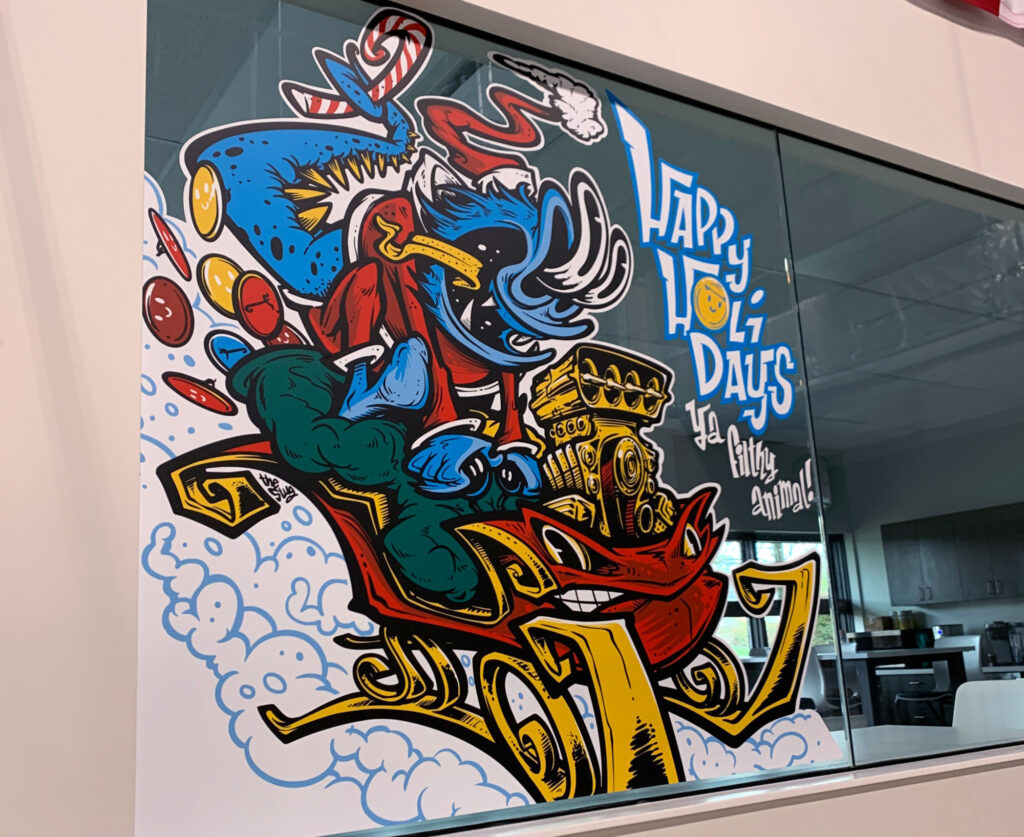 If you're looking for large custom stickers like this, we have unique minimum quantity tiers for oversized orders. A sticker order this large would have no minimum, or just one sticker. It is important however to know that the larger the sticker, the more difficult to handle and installation can be very difficult.
Contact us today if you have a unique project like this requiring a large custom sticker. We'll help you realize your vision!
Last Modified: November 6th, 2023