We are pleased to announce that StandOut Stickers has been awarded G7 Master Facility status by the granting body Idealliance.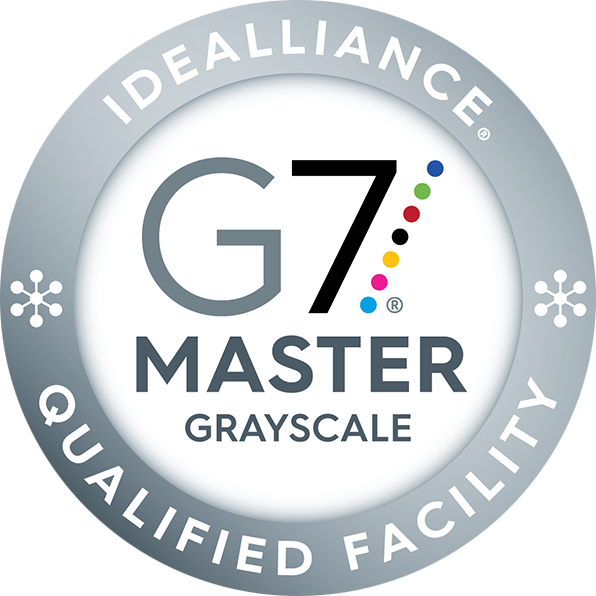 Idealliance awards G7 Master status only to custom printing shops that have displayed the ability to produce, match and replicate color within tight margins. Idealliance is the world's foremost certifying body for the graphic communications industry by defining production workflows for a wide variety of color printing methods.
We have sought G7 certification to confirm our commitment to accurate sticker printing with our customers. You can rest assured that our entire production flow has been verified and is annually calibrated by professionals to produce industry standard color within very fine margins. From the artwork you send us, to the proofs we send back, to the final printed stickers, you will experience accurate and vibrant color printing with unsurpassed clarity and resolution from our top of the line printers and production flow.
Read more about our G7 Master Facility Status on our About StandOut Stickers page.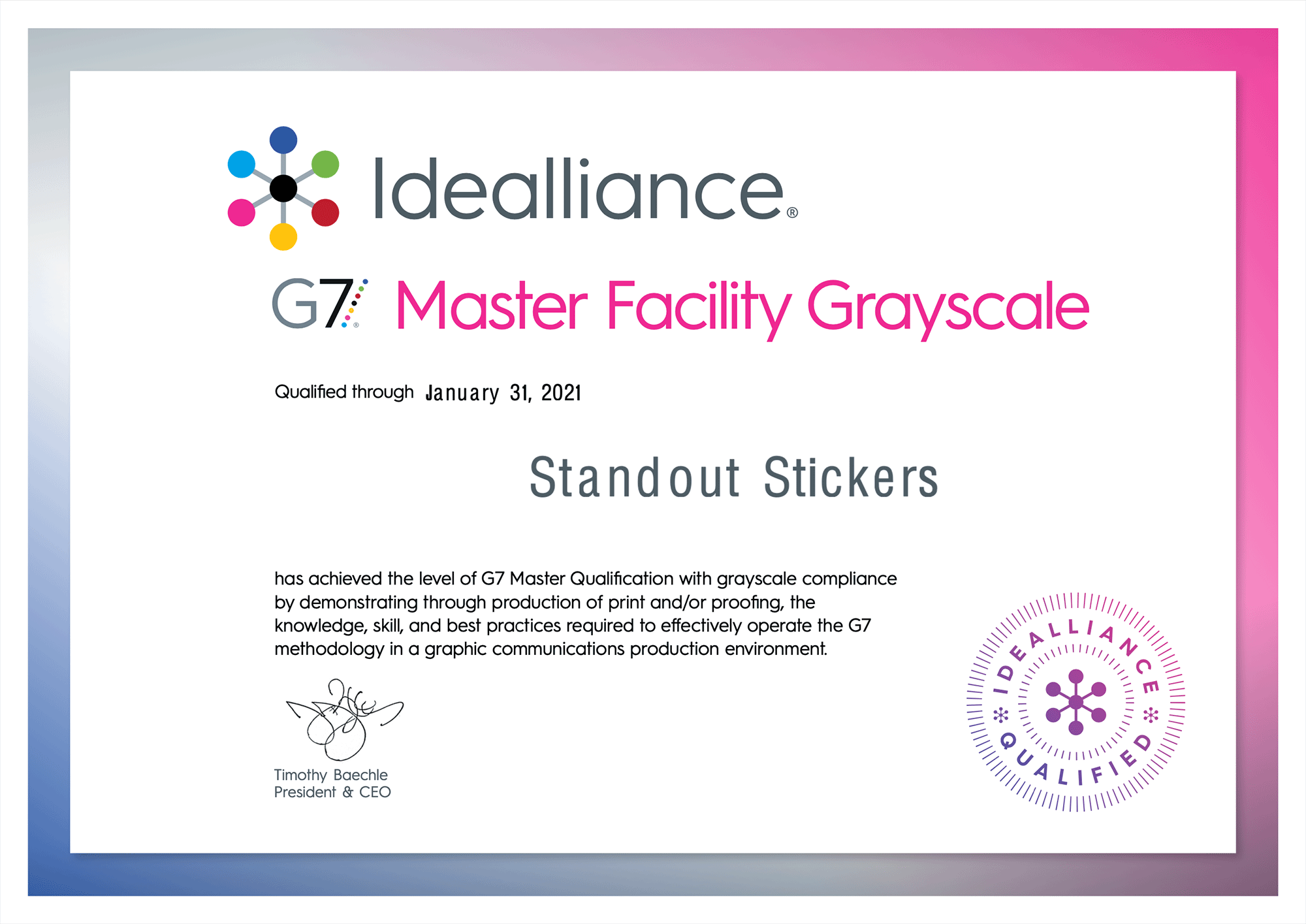 Last Modified: January 30th, 2020