The numbers are in for 2022 and we're excited to share them! Together with Pure Buttons customers, StandOut Stickers orders have offset 32.8 metric tons of carbon dioxide with the UPS Carbon Neutral program.
We launched this service at no additional cost in May 2022, making every UPS shipment from our facility carbon neutral moving forward. This is just one way we're making efforts to reduce our carbon footprint including recycling our waste, using recycled materials, and automating our facility to use less electricity in areas where no workers are detected. Join us in looking for ways to make positive changes for the environment and reducing our impact.
What is carbon neutral shipping? Read more at our FAQ
The UPS Carbon Neutral program calculates the carbon load of packages shipped and creates a carbon offset with investments in programs like tree planting and renewable energy.
We're excited to share next year's numbers!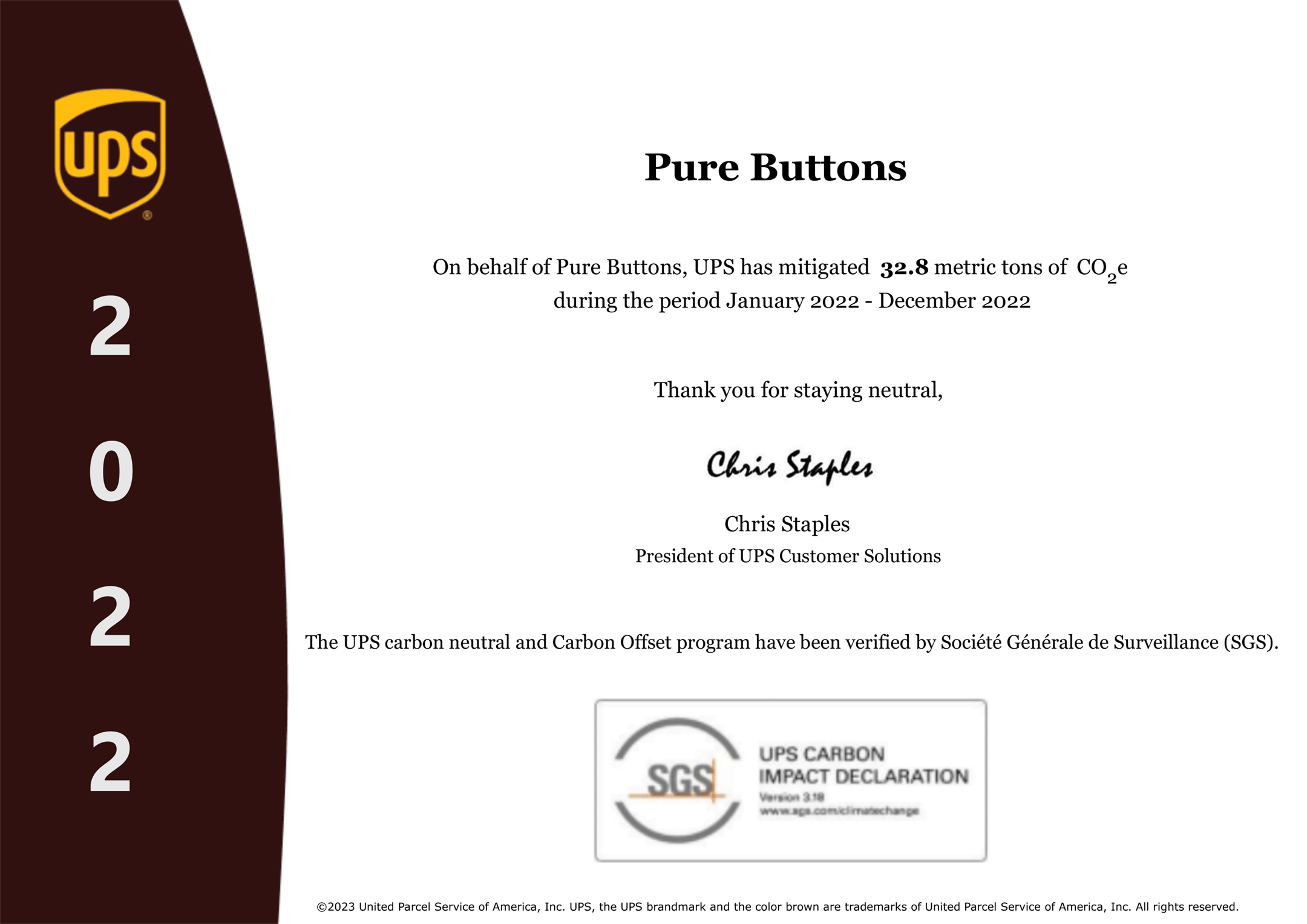 This certificate above reads Pure Buttons because that is the name on the shared shipping account that both companies use. If you weren't aware, we print a wide variety of custom promotional products at our sister company Pure Buttons!
Last Modified: February 21st, 2023