Is your sticker stock running low? We've got your back. Take 20% off any previously ordered items by visiting your Order History and choosing any number of order items for reorder. Use code REORDER20 to save!
Visit Your Order History to get started!
P.S. This offer is also valid at our custom merch company purebuttons.com … if you have previous orders there, go for it!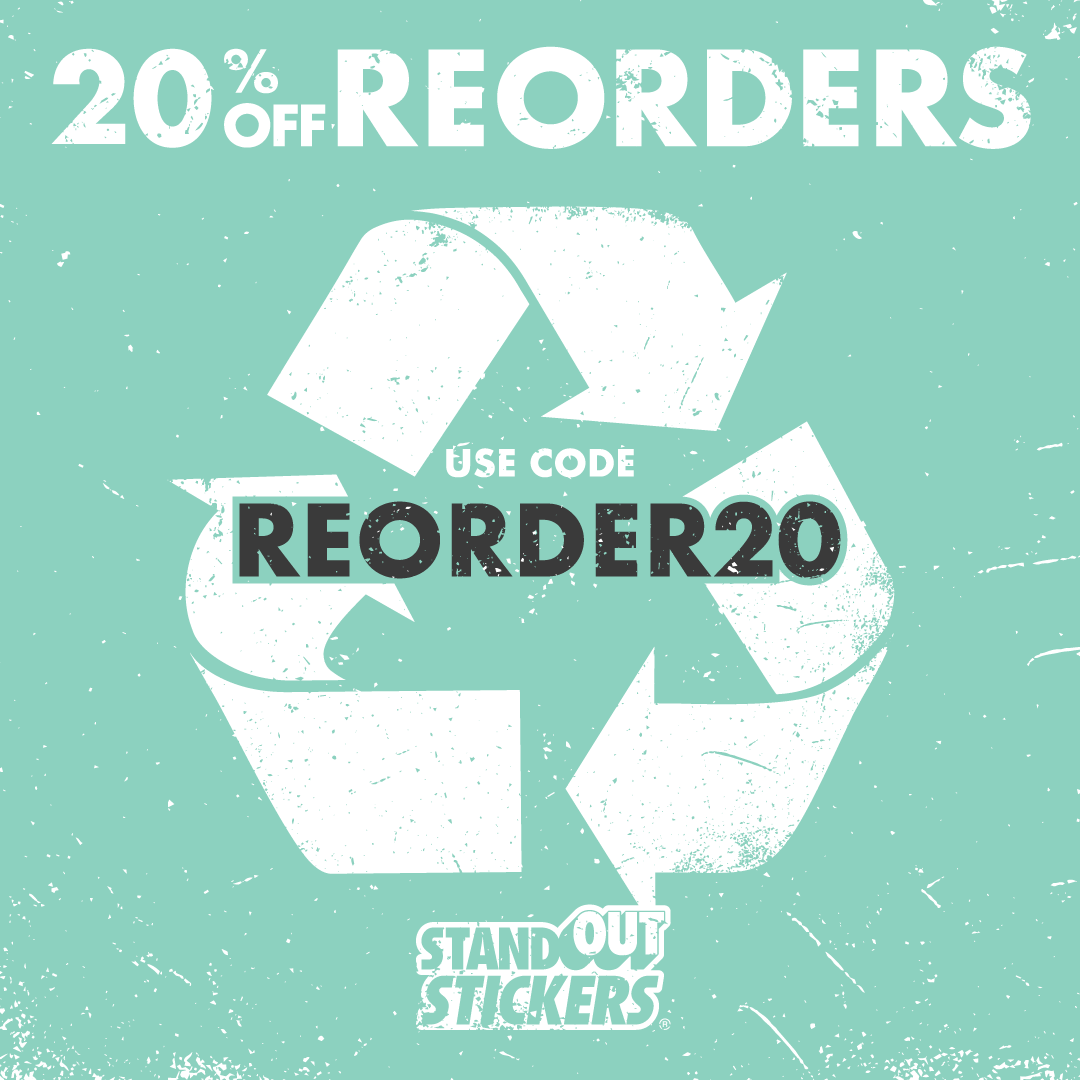 Last Modified: January 21st, 2020