Teefury is featuring their Game of Thrones inspired T-shirts and posters this week, and is offering FREE stickers with each order. These high quality stickers are printed by StandOut Stickers and feature fun interpretations of your favorite GoT character 'teams'. We're definitely on team Hodor.
You can also enter their sweepstakes with no purchase necessary to win some awesome memorabilia! Check out teefury.com
Read the teefury blog for even more info on this event.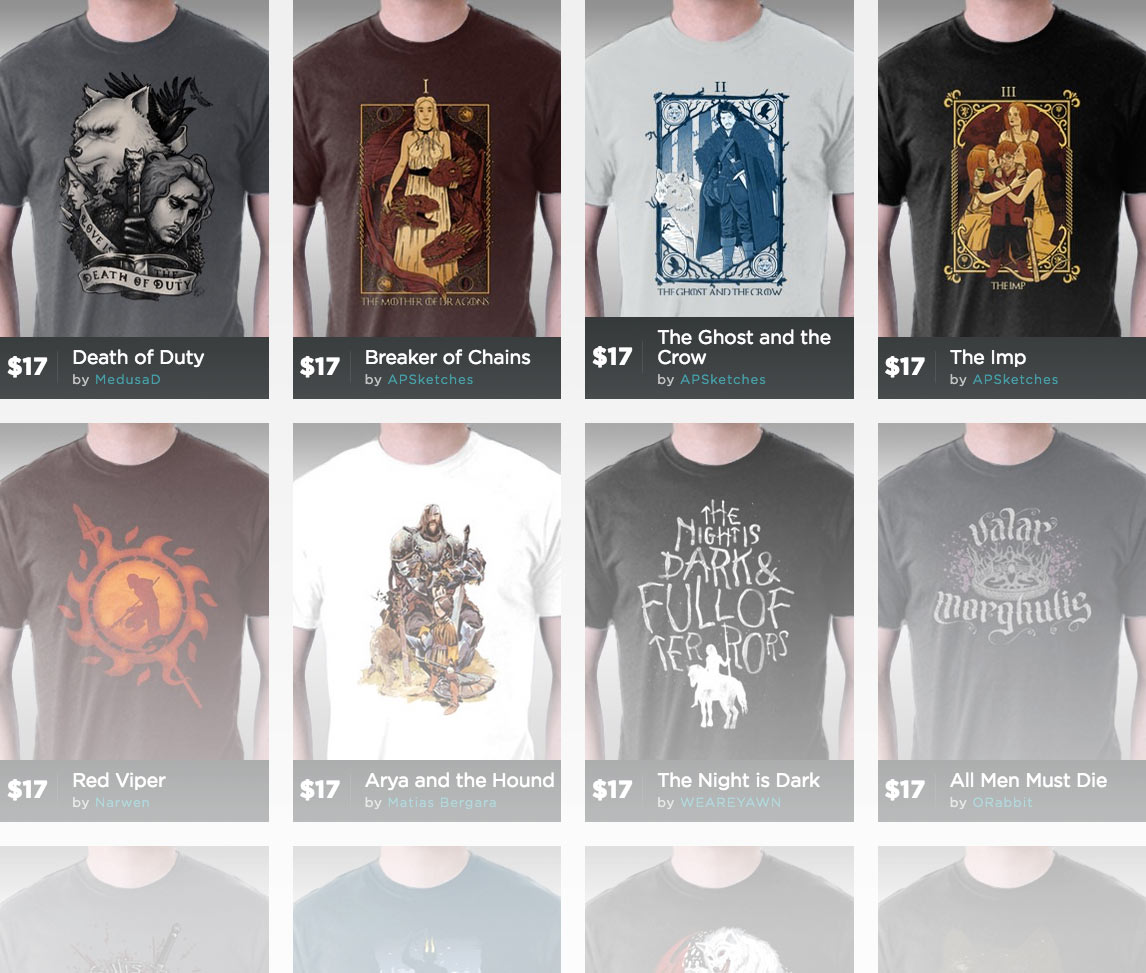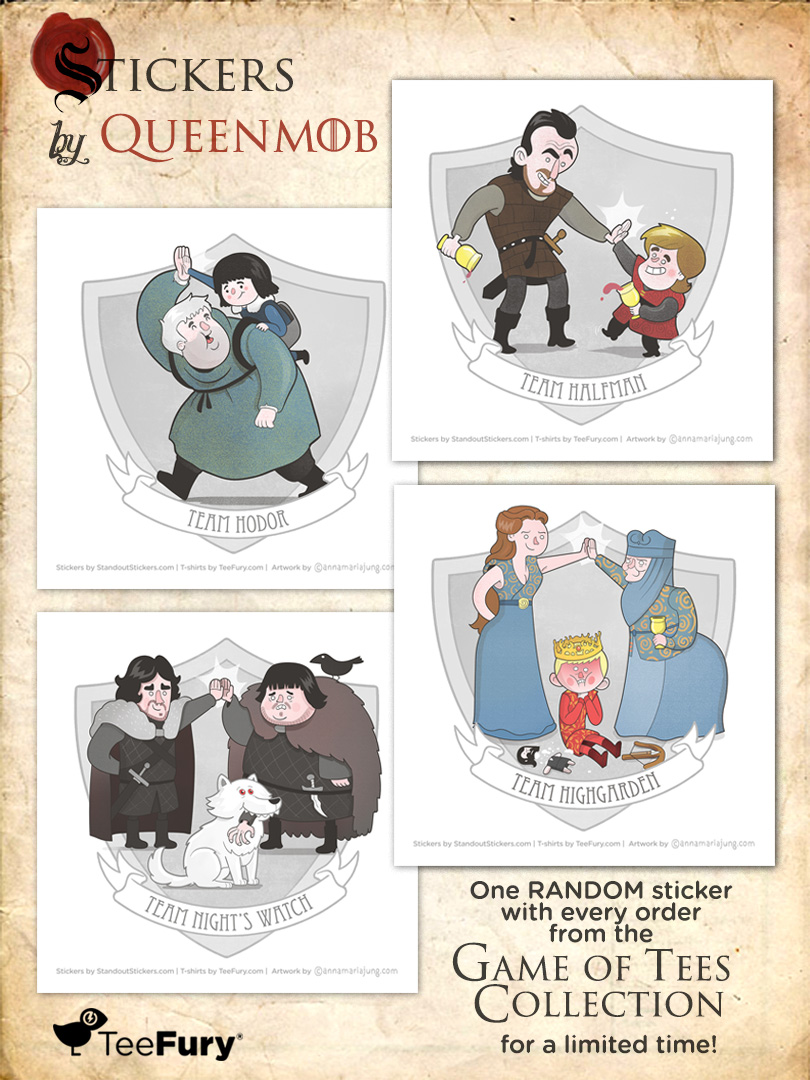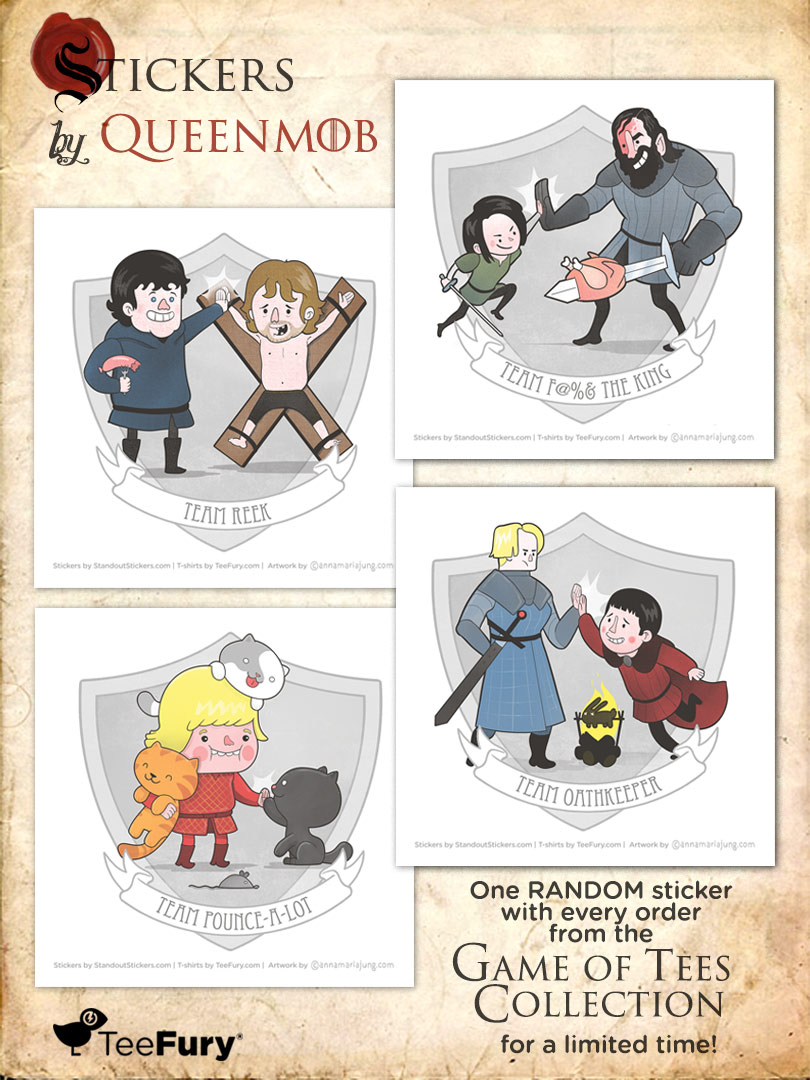 Last Modified: April 13th, 2015