It's that time of year again and this year, StandOut Stickers would like to recommend some of our handiwork to give as gifts. Custom stickers, and wall decals make great gifts for all ages and we've scoured the web for great stickers which StandOut Stickers printed and are available for purchase.
You can purchase all of these items directly from the artists and designers that we're so lucky to work with!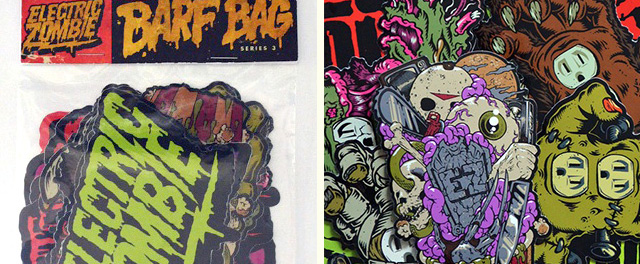 Electric Zombie Sticker Pack This awesome die cut sticker pack features 14 sticker designs. The packs are super limited to only 100 packs, so you know you're getting something special! $15.00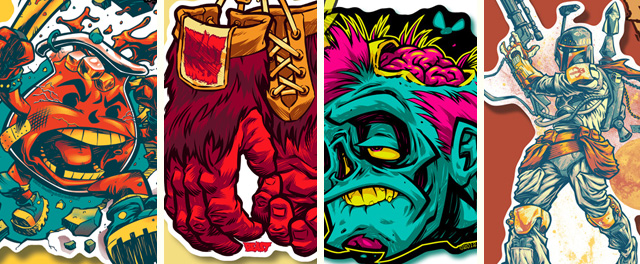 BeastWreck
Krool Aid Sticker 3×4-inch die cut vinyl sticker featuring BeastWreck's KROOL-AID design. $1.50
Gorilla Gloves Sticker 3.5 x 5.25-inch die cut vinyl sticker featuring BeastWreck's GORILLA GLOVES design. $2.00
Pop Zombie Sticker High-quality die cut sticker measures 4 inches wide by 3.25 inches tall. This design also available on shirts and buttons! $2.00
Bounty Hunter Sticker Big ol' die cut sticker measures 6 inches tall by 3.75 inches wide. Show your support of intergalactic bounty hunting! $3.00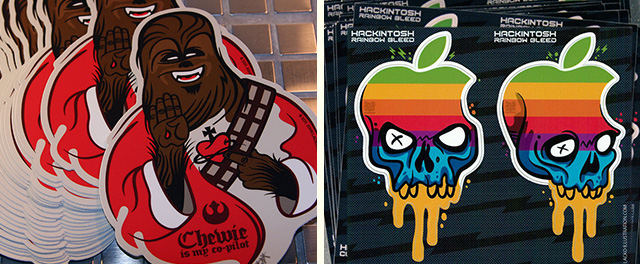 Lacko Illustration
Chewie Is My Co-Pilot Sticker This great vinyl sticker is available for just $5.00
http://www.etsy.com/listing/87731621/chewie-is-my-co-pilot-protective?ref=v1_other_2
Hackintosh Sticker Sheet This sticker sheet features 4 hackintosh designs in a kisscut sticker sheet $5.00
http://www.etsy.com/listing/105566118/hackintosh-custom-stickers-deluxe-full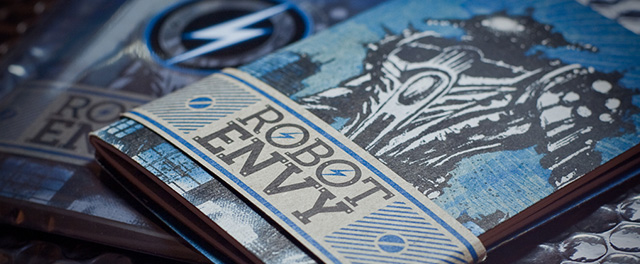 Robot Envy book is an art book featuring illustrations of robots, robots and more robots! This custom art book also features a robot stickersheet. Get this for the sci-fi fan in your life. $15.00 Shipped.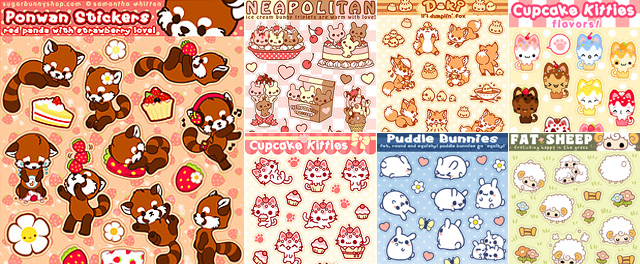 Sugar Bunny Shop
These adorable sticker sheets feature over 20 kiss cuts on each. These tiny little kisscut stickers will brighten anyone's day. Each sticker sheet is only $3.99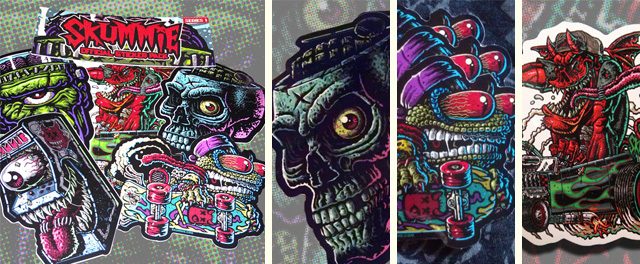 Skummie Sticker Pack $6.00
This great sticker pack features 5 wicked custom sticker designs in a cool pack. It's yours for only $6.00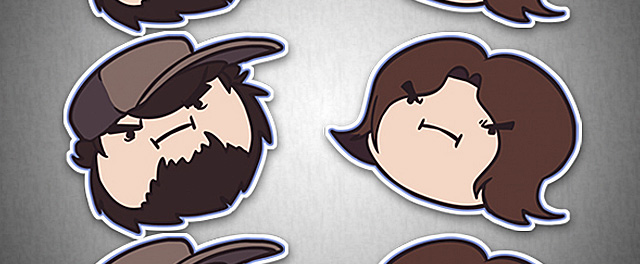 These Game Grumps stickers are cute and cuddly and ready to be stuck anywhere. $4.99
Game Grumps Stickers $4.99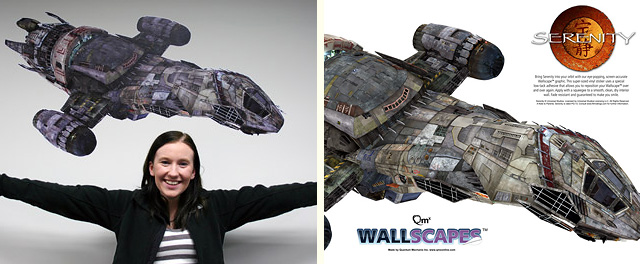 Serenity (movie) Wall Decal For fans of the movie Serenity or the tv show Firefly, this 48″ wall cling is just the gift this holiday season. The decal features a low-tack adhesive that can be removed easily without wall damage. $49.95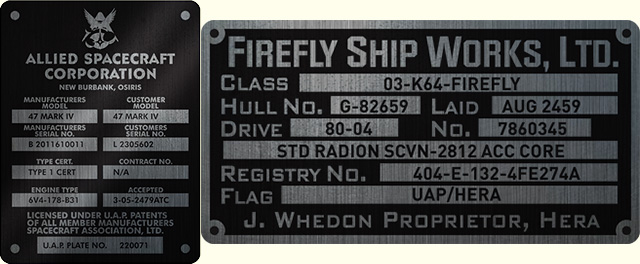 Firefly (tv show) for fans of the TV show Firefly, these metallic stickers are a unique thick metallic vinyl material that we produced JUST for this project. These stickers let you adorn anything you own with an official-looking Firefly Ship Works manufacturing badge. $7.95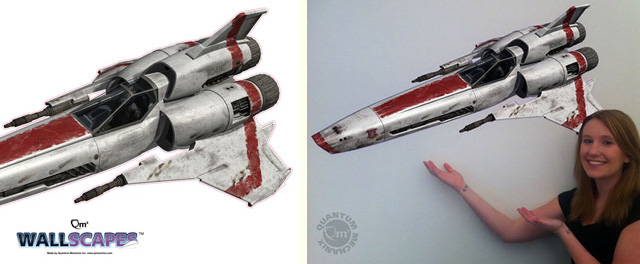 Battlestar Galactica (tv show) for fans of the TV show Battlestar Galactica, this large wall cling is the perfect gift to find under the tree. This wall decal features a low-tack adhesive which will not damage walls and can be removed and re-set with ease. $49.95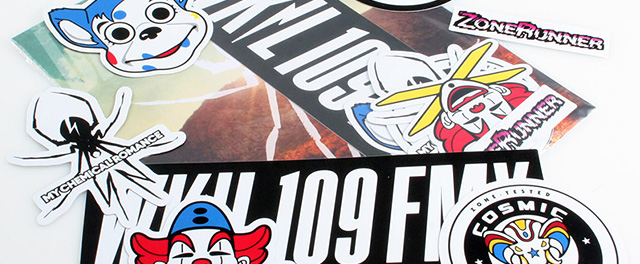 My Chemical Romance
Cosmic Thrust Sticker Pack for fans of the band My Chemical Romance, this custom sticker pack features great iconic designs and a large full color backer card. $10.00
Last Modified: December 4th, 2012