We are in the process of die cutting an order of custom stickers for the Peace Tree Brewing Company. They create handcrafted, full flavor beers with great attention to detail. If you're interested in learning more about them, check them out by clicking here. Remember, you must be 21+ to consume any of their beverages :).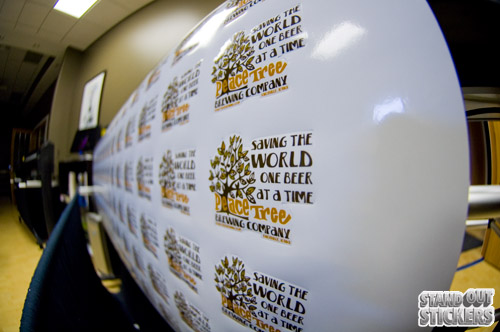 "Saving the world one beer at a time."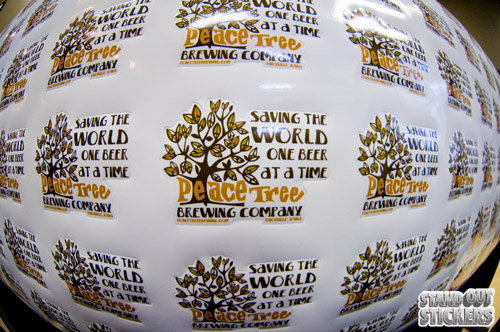 Peace Tree Brewing Company's custom stickers rocking on our digital die cutter.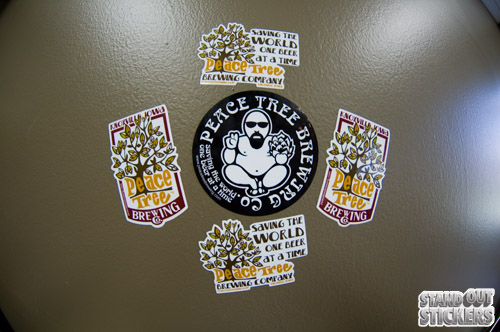 Unfortunately, we were only able to get pictures of one of their artworks while they were on our digital die cutter, but we were able to snap a photo of all of them completed. We figured we'd slap them on the wall in our office for this photo.
Last Modified: July 28th, 2011