A recent job we did for Weapons of Mass Creation! If you are near Cleveland, Ohio you MUST come check out Weapons of Mass Creation! There will be plenty of live bands, guest speakers and much more! Get your tickets now over at WMCFEST.com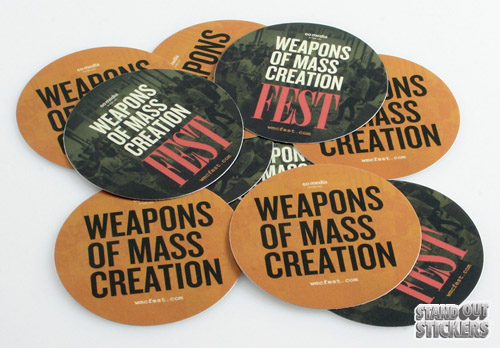 3″ Circle Stickers w/ a standard Full Color print.
We made a quick video for the crew over at GoMedia of their stickers in production.
Music was done by one of our employees Ty who is in the band Two Hand Fools who will be playing at Weapons of Mass Creation for the second year in a row. Be sure to check them out!
Last Modified: May 31st, 2011