We had a pleasant surprise waiting for us in our mailbox the other day from our friends over at Kill Hubris. They sent us a very nice, handwritten thank you card/testimonial as well as a few goodies.
They make awesome t-shirts and offer other cool merchandise, like stickers :). If you have a moment, check out their website by clicking here.
Here are some photos of what they sent us!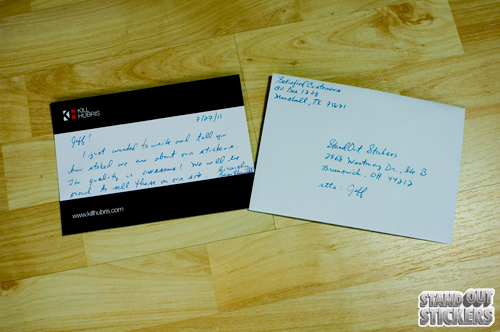 How awesome – a handwritten card!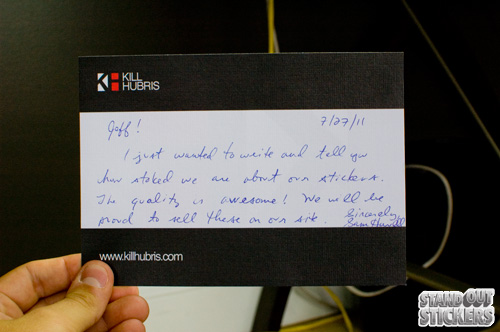 The card reads: "Jeff! I just wanted to write and tell you how stoked we are about our stickers. The quality is awesome! We will be proud to sell these on our site."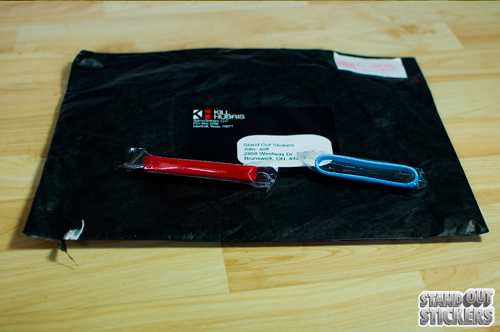 Goodies! They sent us their sweet wristbands!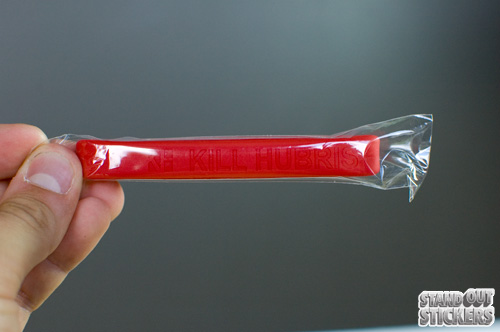 A close up shot of their wristbands in their packaging.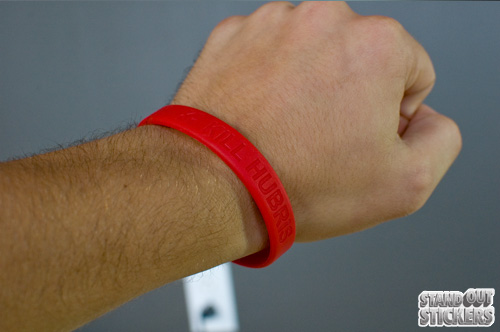 Another shot – this time wearing a Kill Hubris wristband!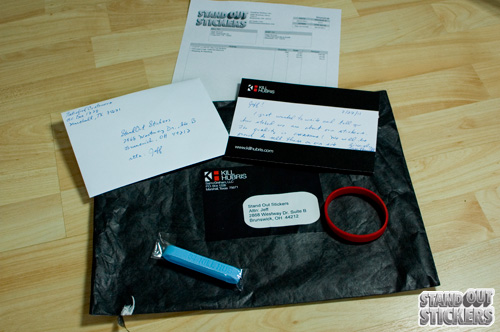 Another shot with everything they sent over to us.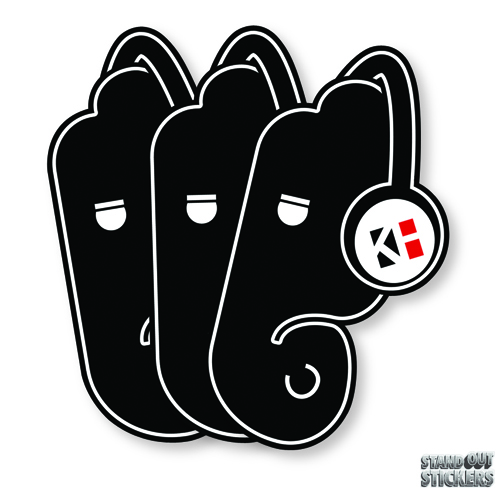 A digital proof of the stickers they ordered from us. You can purchase these awesome stickers by visiting their website – www.killhubris.com.
Last Modified: August 4th, 2011
Below is an email we received from a recent customer.
"Ryan,
Thank you SO much for helping get us the stickers on time. They were amazing and everyone at SXSW loved them 🙂 The quality was beyond what I expected.
Really appreciate the wonderful service.
Will be sending friends your way.
Best,
Fiona "
Last Modified: May 12th, 2011
"Got the stickers! Love 'em!
High quality…great cut lines..good size.
Love it! Thank you!"
Just another happy StandOut Stickers customer.
Last Modified: February 12th, 2010