We just finished die cutting an order of custom stickers for Teagueduino. Teagueduino is an open source hardware platform with real time feedback and always-valid code creation.

Teagueduino's custom stickers rolling on our digital die cutter.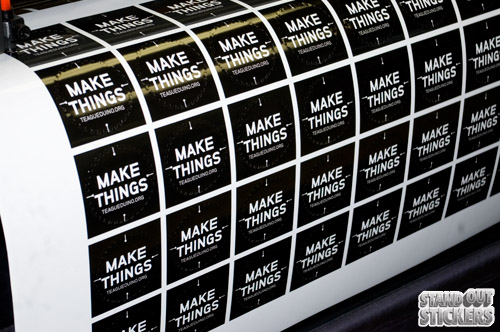 "Make Things".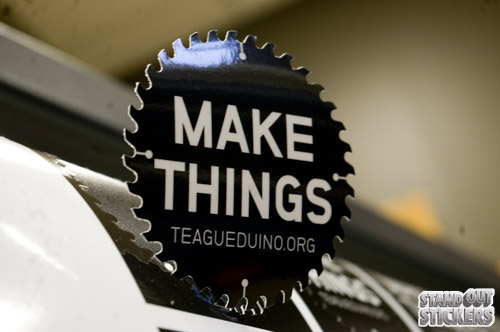 These custom die cut stickers look awesome!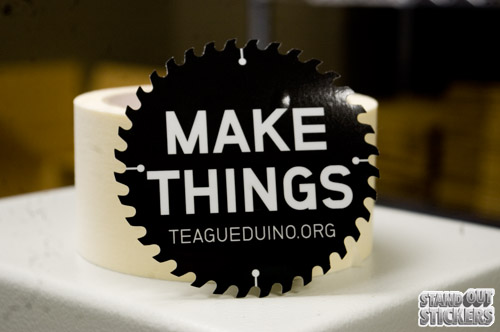 These custom stickers were die cut to look like a saw-blade. Sweeeet!
Last Modified: September 7th, 2011