Custom Job for My Chemical Romance.
Details of the job Include the Following:
– 8.5″ x 11″ Backer Card Printed on 12pt Card Stock (done in house)
– (7) Assorted Stickers (Round, Rectangle & Die Cut Stickers)
– Poly Bagged with no zip top to give a clean professional presentation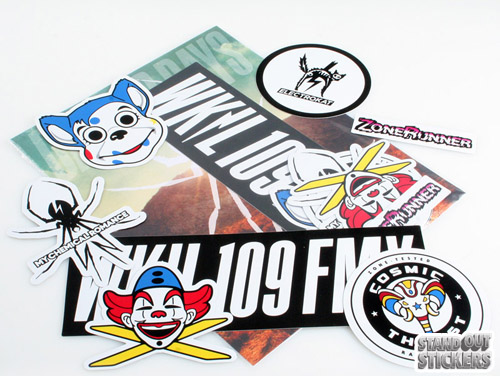 (7) Sticker Pack with 8.5″ x 11 Backer Card

Looking for a custom packaging solution for your next sticker job? Look no further, we can handle all of it in house (unlike other shops). We can manufacture everything in house which keeps our costs low!
Check us out: StandOut Stickers!
Last Modified: May 23rd, 2011