With Halloween rapidly approaching, we felt it would only be suiting to pick these awesome sticker sheets by Kina Ink as this weeks sticker of the week. If you're not familiar with Kina Ink, it's time that you did. Kina designs custom shoes, crochet & knit toys, illustrations and many other awesome services. Please take a moment to check out Kina Ink!
Not only do these sticker sheets look amazing, but they're also very spooky! Take a look for yourself below.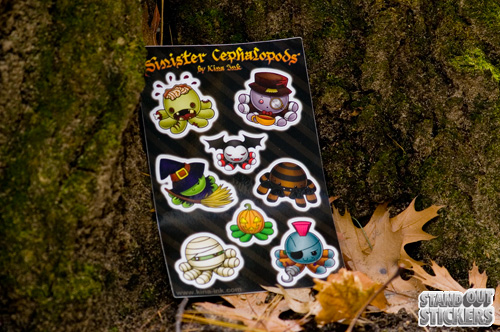 Custom sticker sheets from Kina Ink.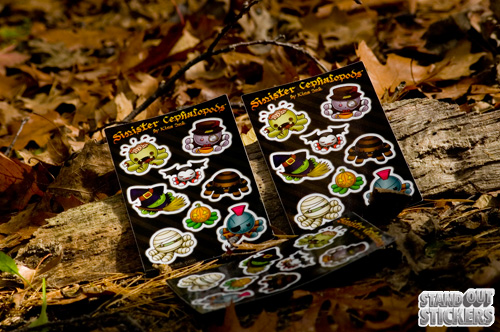 These sticker sheets are awesome!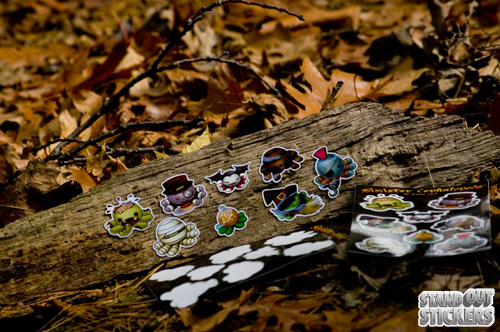 We couldn't resist peeling them off and sticking them onto things.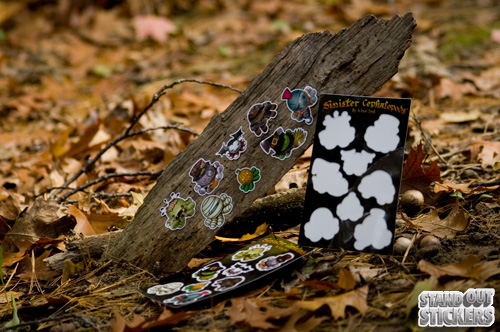 Happy Halloween everyone!
Last Modified: October 28th, 2011