We recently gave away 250 free custom stickers to 4 lucky people. We just finished up with the first set of free stickers for AntRod Designs. They turned out really well, so we decided to show off them off. Check them out below!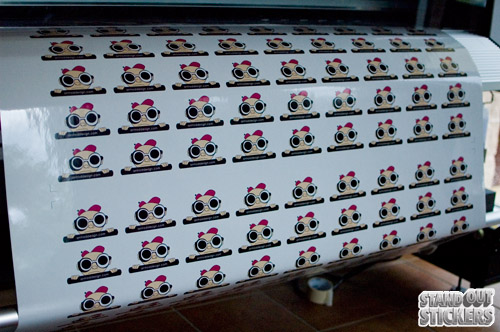 AntRod Design's free custom stickers printing on our high quality Epson printer.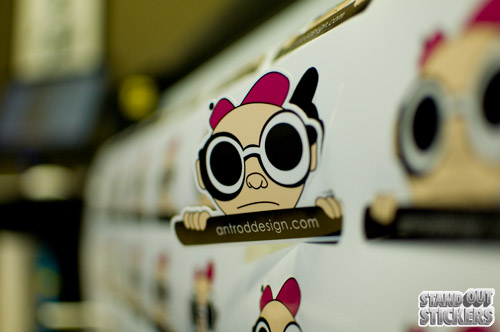 Getting cut out on our digital die cutter.

All punched out – now ready to get shrink wrapped and boxed up!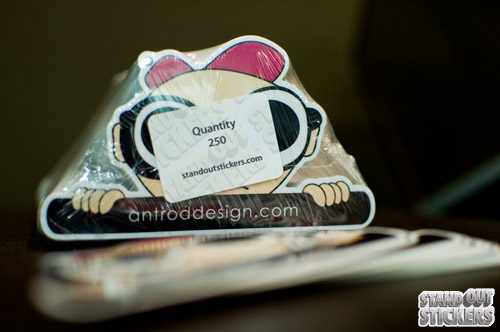 AntRod Design's custom stickers tightly sealed in plastic.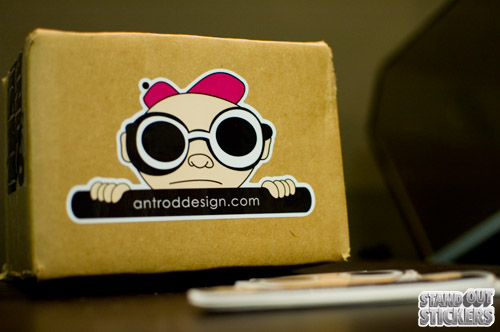 Boxed up and ready to be shipped. We hope you guy's enjoy your stickers! Congrats again on winning our contest!
Last Modified: August 16th, 2011