It's finally time for Featured Friday! This week, we selected an order of sticker sheets from our friends over at 8 Bit Zombie (8BZ). 8BZ is a clothing company that produces some of the raddest, throwback shirts and apparel we have seen in a long time. If you're an old school gamer, you're bound to love their clothing. If you have a minute, be sure to check them out by clicking here.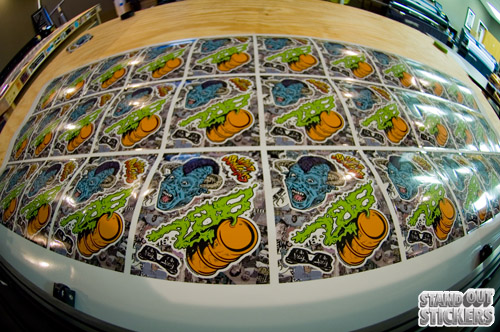 8 Bit Zombie's stickers rolling on our digital die cutter.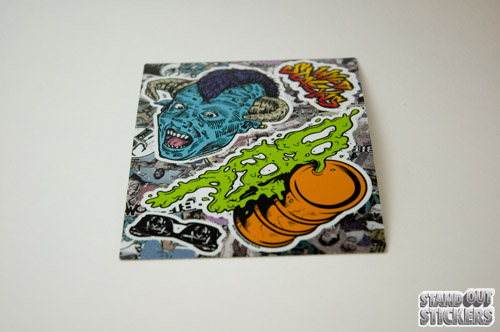 A close-up shot of their custom sticker sheet.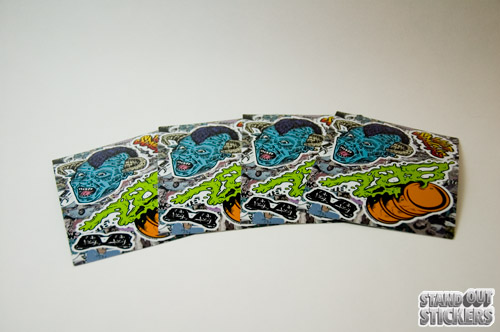 Multiple 8 Bit Zombie sticker sheets all fanned out.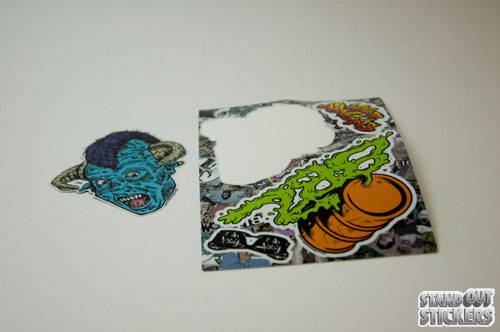 A nice shot with one of their kiss cut stickers removed from the sticker sheet. Their sticker sheets have 4 custom kiss cut stickers on them.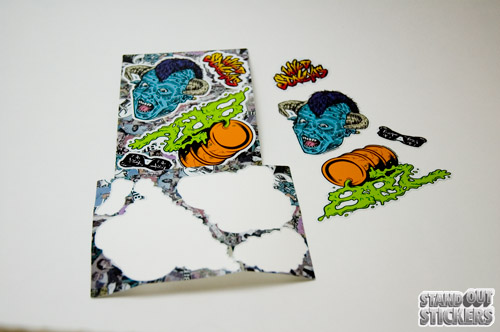 Another shot, but this time with all of their stickers removed from a sheet.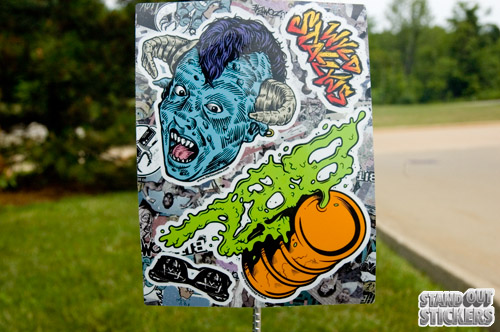 We couldn't resist going outside and snapping a quick photo of these awesome sticker sheets. Check out the detail!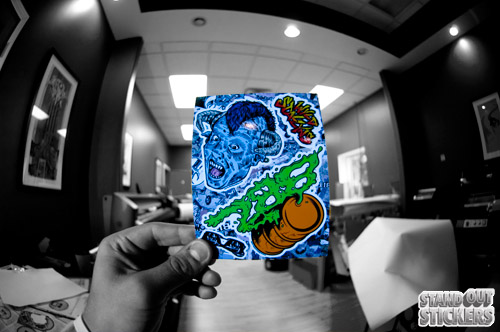 We decided to have a little bit of fun with this photo. Black and white with some color. Awesome!
Last Modified: August 1st, 2011