We recently implemented reviews & product ratings on our order pages. This allows our customers to leave a review of our custom stickers, and we also have put star ratings on each individual product page. In addition to this, you're able to rate blog entries if you so wish.
We want to give new customers a realistic expectation with honest customer reviews & product ratings. As a standout stickers customer, you can help other sticker buyers know your opinions about our custom stickers!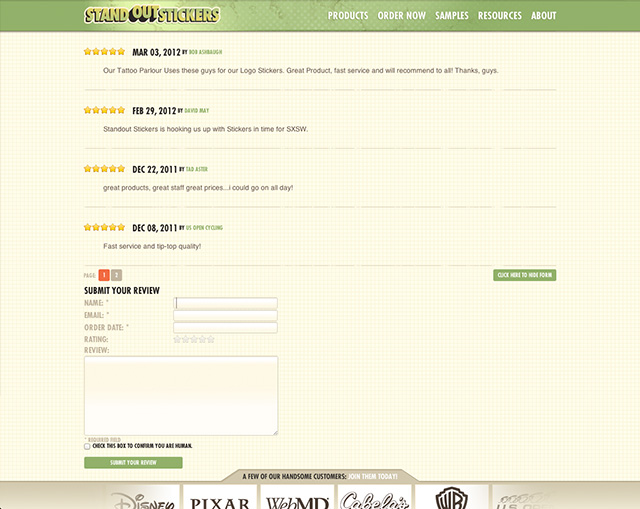 Above: a screenshot of the Vinyl Stickers page which lists reviews of our service & product. After you've received your custom stickers, drop by and leave your thoughts!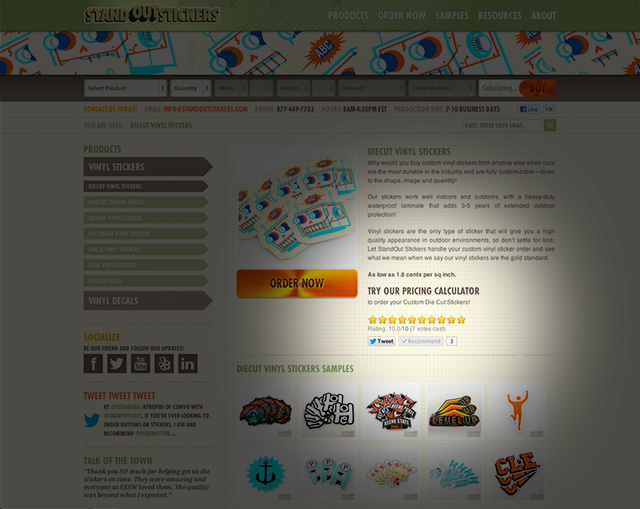 Above: A simple star rating on each individual product page lets you know what products are more popular based on rating and quantity of ratings.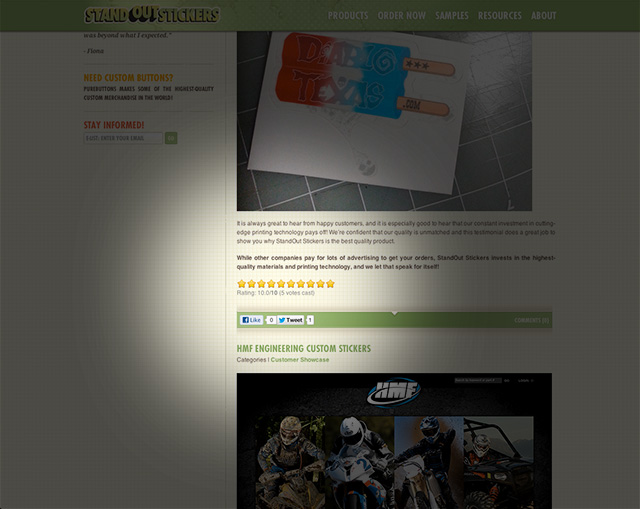 Above: you can leave a star rating on each blog entry.
Last Modified: December 2nd, 2012