When you need to advertise social distancing practices on doors, walls and windows, or any location other than your floor, look no further than our new Social Distancing Signs. These 11.5″ vinyl stickers feature bold graphics and a glossy weather-resistant finish. These social distancing signs can be installed indoors and outdoors and give you years of service in any location when installed on a clean smooth surface.
Face Mask Required Vinyl Sticker (Blue)
This large 11.5″ wide vinyl sticker features the words "FACE MASK REQUIRED – Thank You!" and a prominent illustration of a face mask. Display this sign on windows and doors to remind visitors that face masks are required in your facility. This social distancing sign can be installed indoors and outdoors. This sign design can also be purchased in a red or green color variant.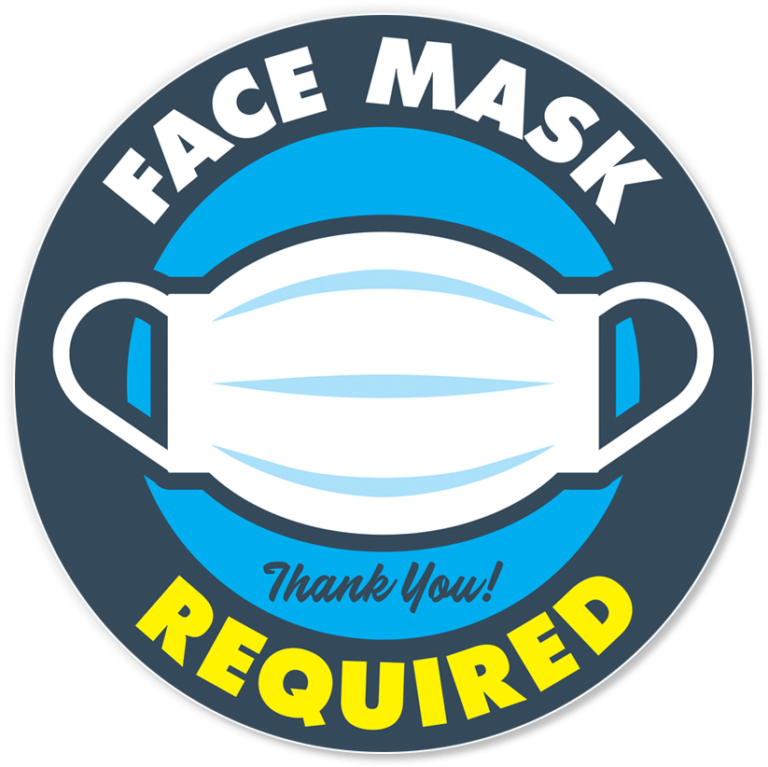 6ft Apart Vinyl Sticker (Blue)
This social distancing sign reads "Please stay 6FT APART" which will encourage people to keep their distance when forming a line at your place of business. This sign is also available in red and green color variants.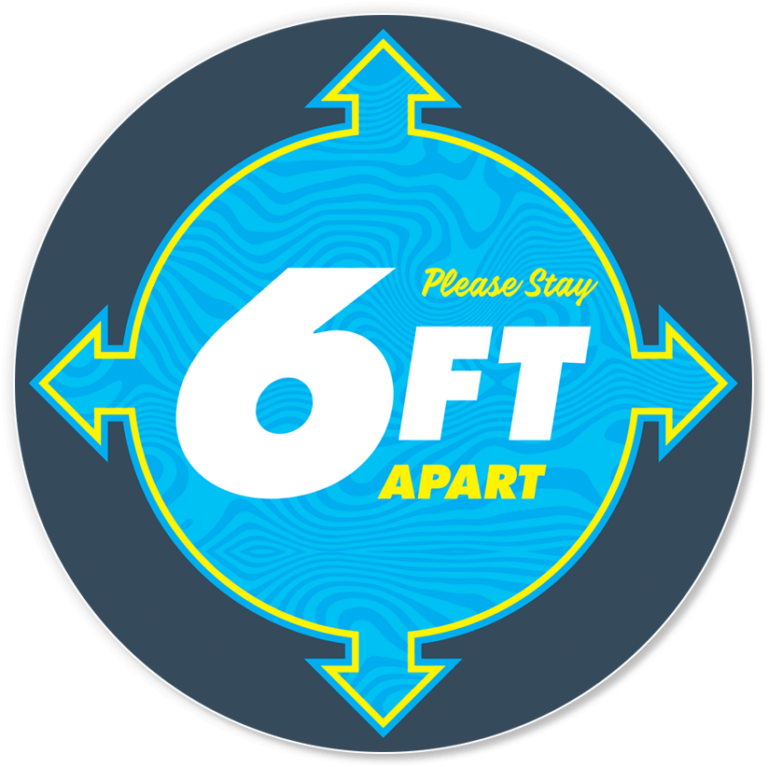 We also allow you to customize these designs using your own logo and colors when you order social distancing signs in bulk quantities of 75 or greater. Simply choose the customize option from the dropdown under your preferred design on our Social Distancing Signs page.
Last Modified: August 17th, 2020