When you want a single sheet with multiple sticker shapes that peel out, you're looking for our custom sticker sheets! Our precise kiss cuts go through the sticker material without cutting the backing, which allows you to peel the shapes out with ease. You can add as many unique kiss cut shapes to your sheet as you'd like! Simply add more kiss cuts to your order.
Need help setting up your sticker sheet? No problem! Our friendly art team can prepare smooth vector cut paths around your artwork and send a digital proof before your sticker sheets print.
This week we are featuring our kiss cut sticker sheets with 20% OFF.
Use coupon code SHEET20 to take 20% off sticker sheets of any size.
Order Sticker Sheets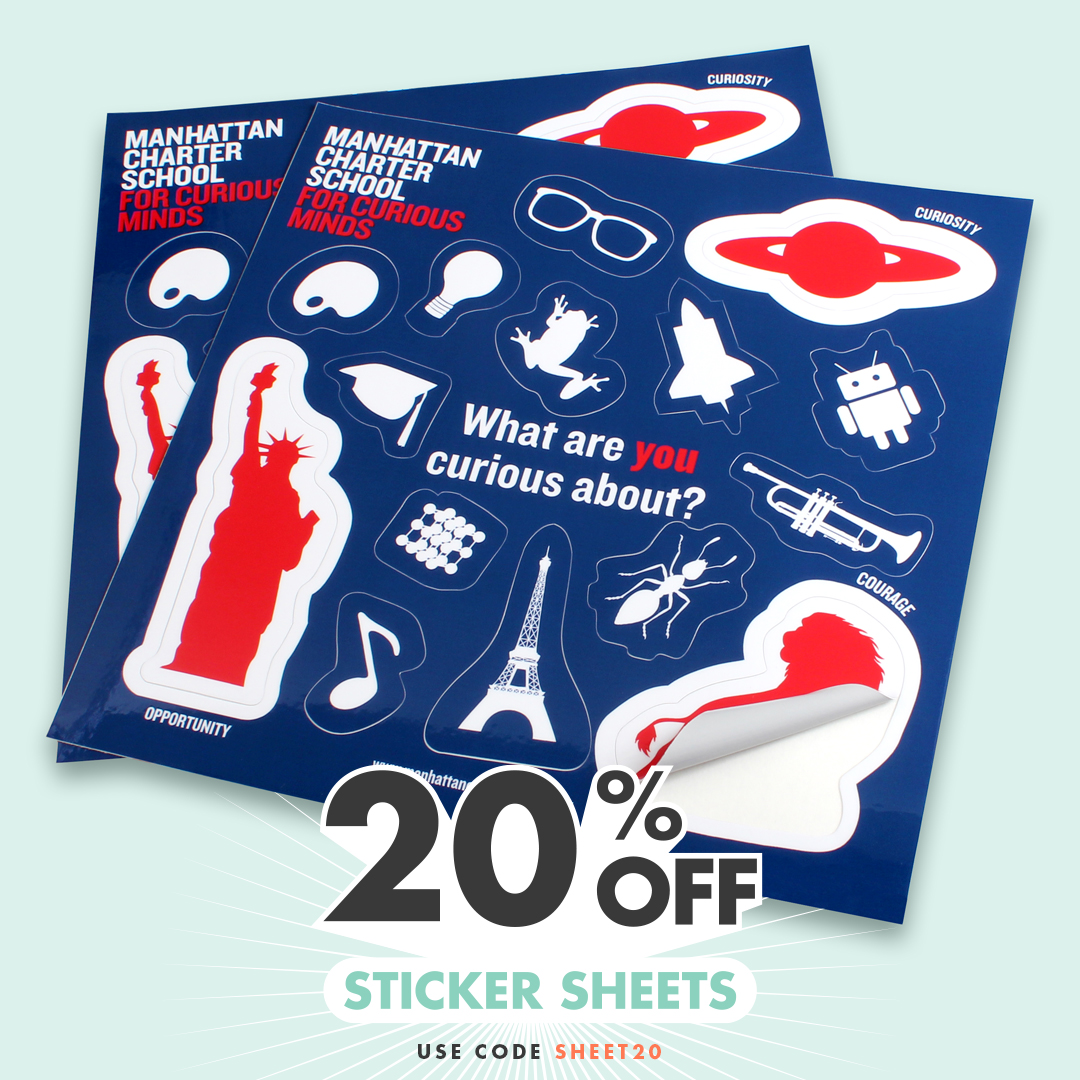 Last Modified: February 3rd, 2020