Our popular Glitter Stickers were recently affected by supply chain issues, and we had to pull them from the website for what seemed like forever. But finally we're pleased to announce that the glittery sticker laminate is back in stock and ready for purchase once more.
This special sparkly laminate is infused with semi transparent glitter which make all of your sticker designs sparkle and shine, similar to the look of a glittery car or boat paint.
Reminder, this is not a holographic 'foil' effect, but real genuine glitter stickers that offer a unique effect that STANDS OUT from the rest! Glitter stickers are a premium upgrade priced at just 30 cents per sticker.
Check out our glitter sticker samples if you want to see how this unique sticker finish reacts to light.
Choose Glitter finish when you order custom stickers of any size or shape.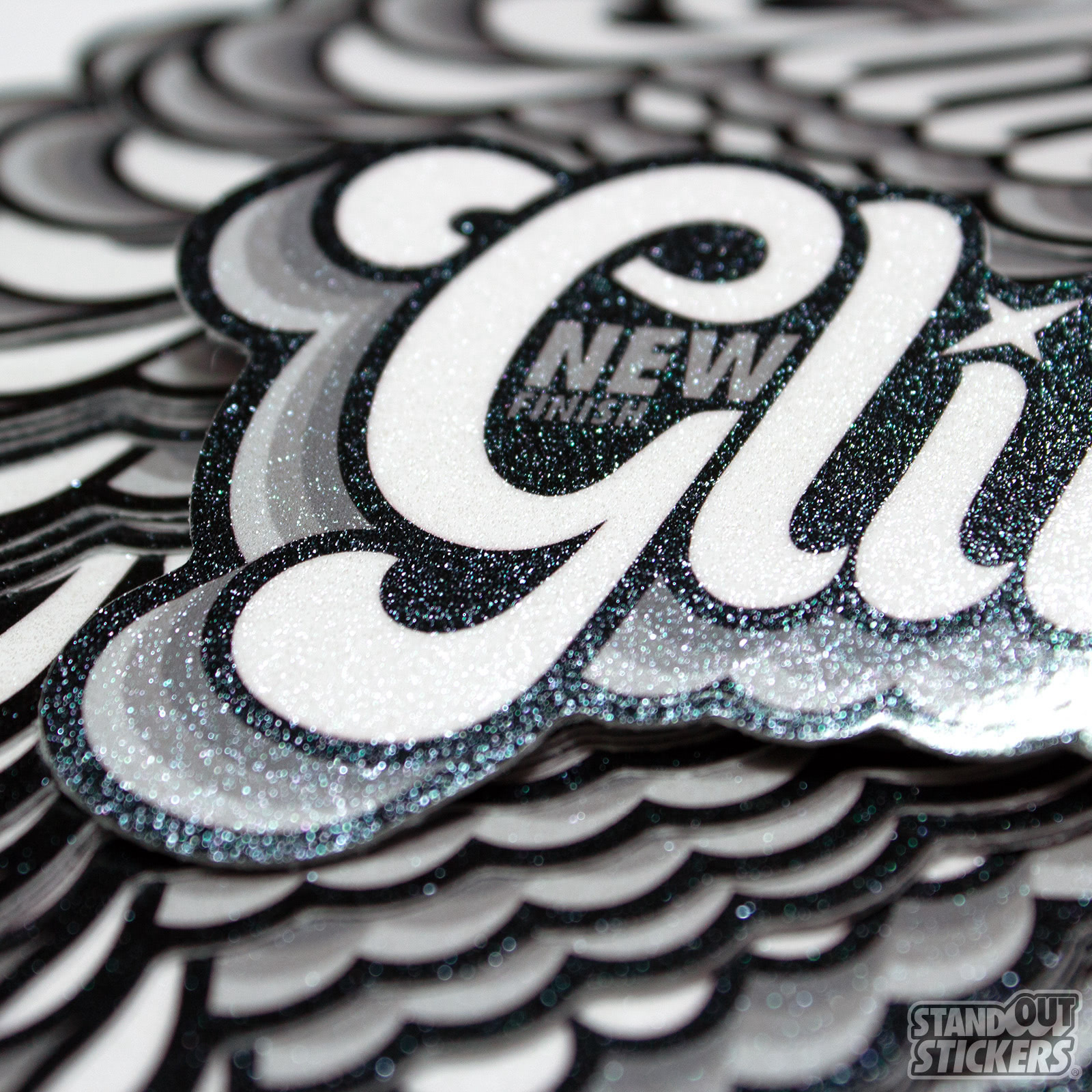 Last Modified: January 11th, 2023