Our social distancing stickers and floor decals can be purchased pre-designed on our website, but we've also provided several completely customizable graphics for use in our easy online tool.
All of these covid stickers graphics are fully editable, meaning you can select the colors of your choice when designing your custom stickers, floor decals or fridge magnets.
We now offer new covid-19 vaccine graphics for use in our online tool, and just like the other graphics, these are fully customizable.
Add your logo to one of our covid sticker designs for a completely custom and professional-looking sticker design!
Covid-19 vaccine stickers can help encourage others to get their vaccine and stop the spread of Coronavirus.
How to access coronavirus sticker designs:
Simply choose a product to customize. You can order Custom Stickers, Custom Floor Decals and Custom Magnets in our standard shapes.
You must choose a standard shape to use our customizer tool. (Circle, Square, Rectangle, Oval)
At the art upload step, choose the CUSTOMIZER option.
Once the customizer loads, choose IMAGE & TEXT from the menu bar, and then CHOOSE FROM DESIGNS in the popup.
You can choose the Coronavirus gallery or browse our other free clip art and design elements to help you create a professional design with ease.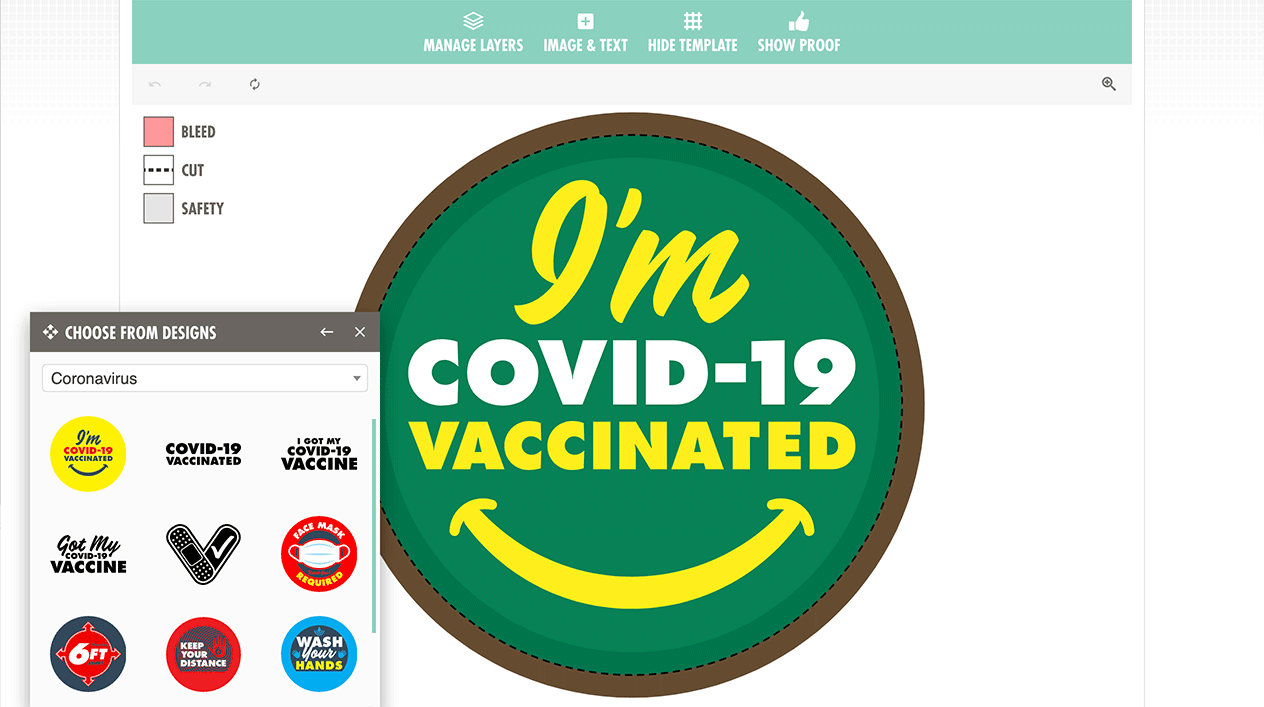 Last Modified: February 8th, 2021