Last week we visited the Rubber City Tattoo Invitational: a giant convention featuring hugely talented tattoo artists from all over the country, gathered right next door in Akron, OH.
We printed up a big batch of glitter stickers to give out at the event! We also printed some 2.5″ Square Pin-Back Buttons, both featuring unique logo designs for the show! There was also a unique coupon code card for visitors of the show.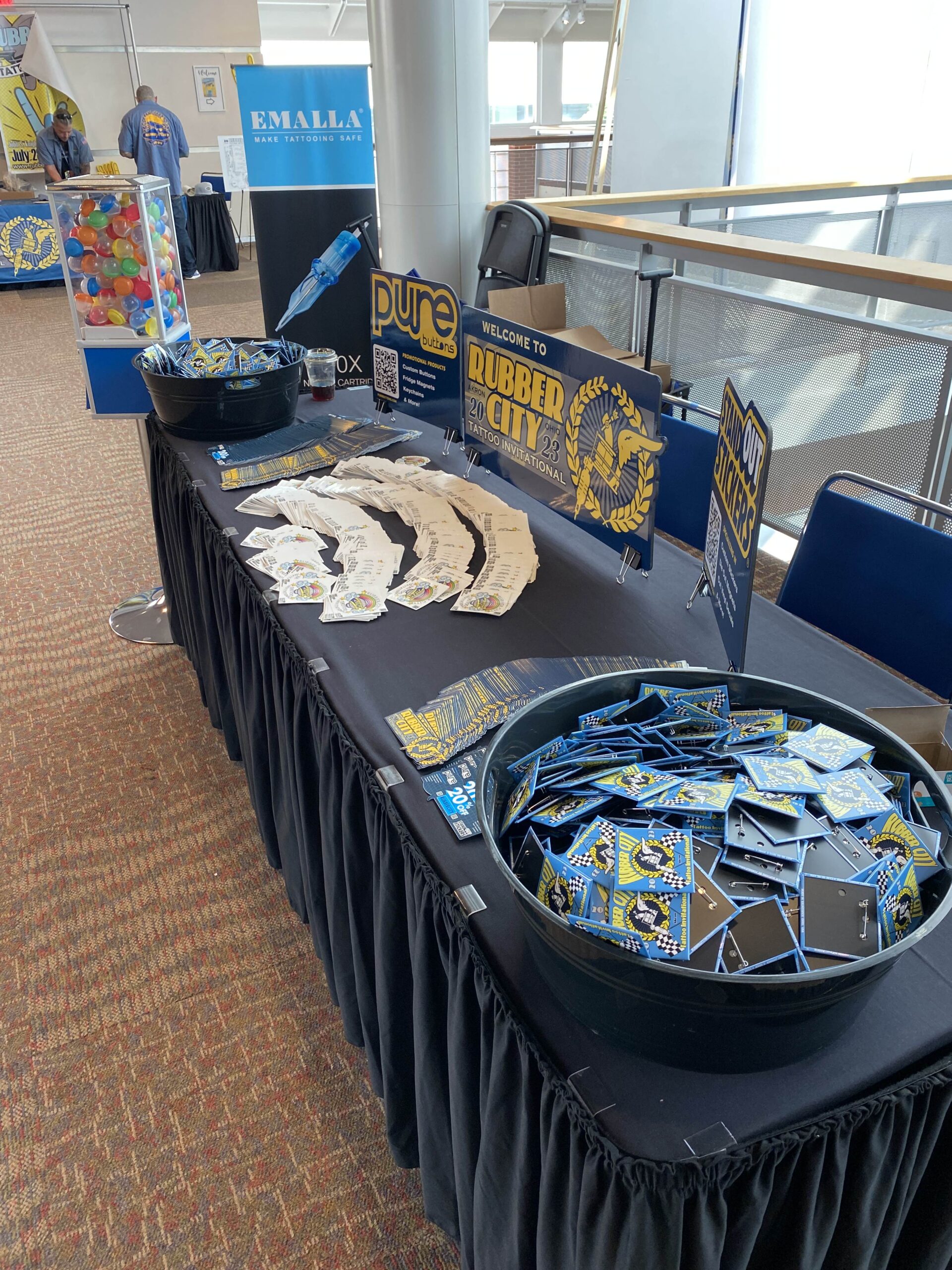 Tony, the show coordinator was generous to let us set up at one of the entry tables to give away our freebies to all who entered.
StandOut Stickers sponsored gift cards for the winners of the various tattoo category competitions. $150 for best of each category and best of show won $300.
We had our vending machine filled with 1.25″ Rainbow Gloss buttons and a few of the capsules included gift cards for Pure Buttons and StandOut Stickers. Were you lucky enough to get one?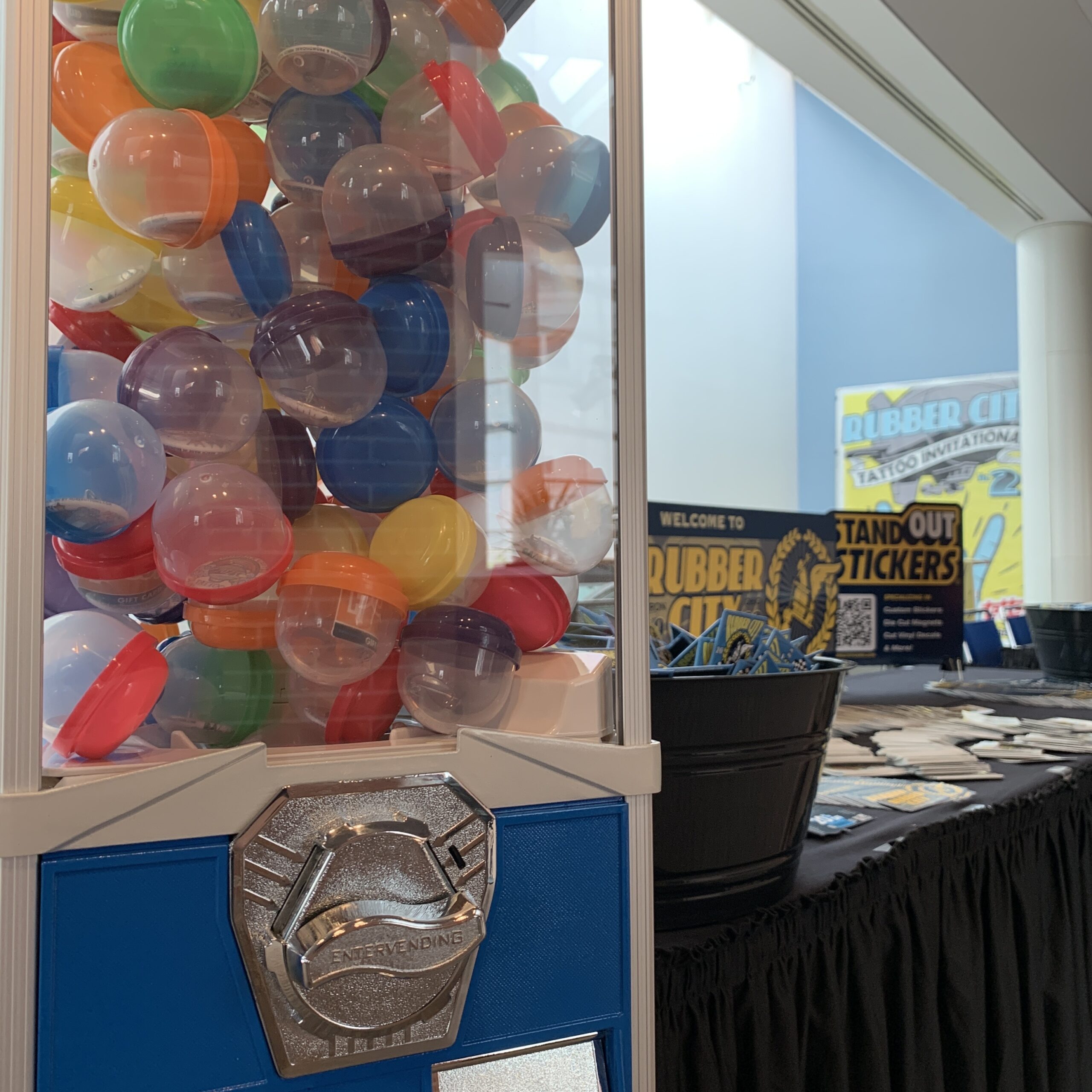 The show itself was impressive. Lots of incredible talent on display, and friendly and excited people there to share their craft. It was inspiring to say the least.
The show also had free video games and pinball machines near our table so you know we got in some games. Unfortunately, neither of us could get the super skill shot to take down the Demogorgon in the Stranger Things pinball machine.
Hopefully we'll be back next year! To Tony and the rest of the crew: thank you for having us and being so accommodating! The show was a huge success.
Last Modified: July 31st, 2023