Campaign Stickers
Welcome to our Campaign Stickers category! Below you will find articles, posts, coupons or samples featuring Campaign Stickers. To see our latest content, visit Home.
Campaign Sticker Templates Added to Our Free Online Tool
PureButtons' popular campaign button designs have now been added to the StandOut Stickers customizer tool! Create your own campaign stickers online and get an instant digital proof to approve before you checkout.
These free campaign sticker designs can be edited with your own color choices, photos, custom text and logo. The designs can be accessed by choosing "Add Image + Text" and then "Choose From Designs". They are under the "Campaign Stickers" design gallery. In this menu you will find all of our other assets provided to help you create a professional custom sticker design right in your browser!
These campaign sticker designs can be added to any of our customizable full color products like custom stickers or custom magnets.
Try it out today:
Design Custom Stickers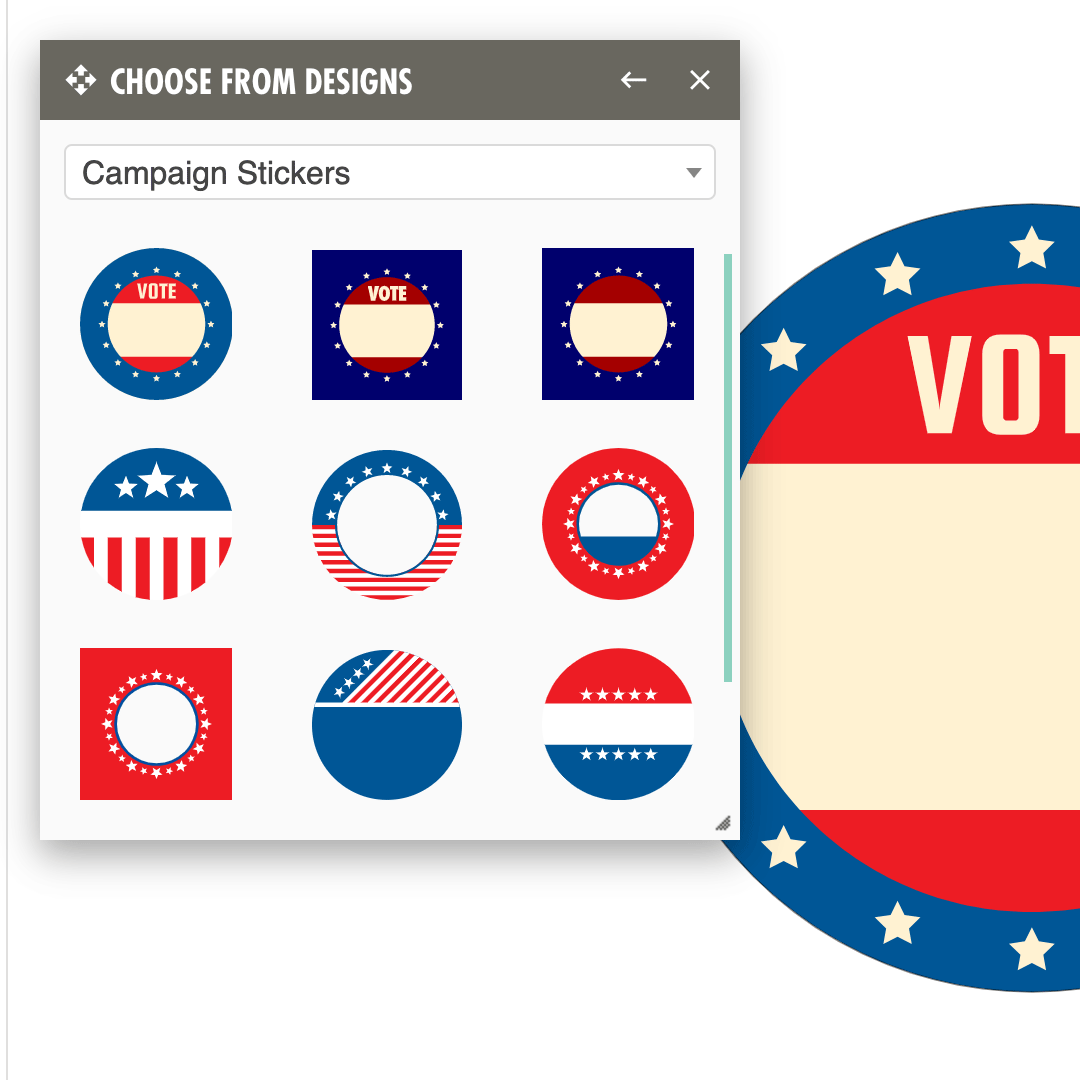 Call 800-710-2030