With it being Friday, we decided to mix things up a bit today. Instead of showing the typical "currently on the printer" or "currently die cutting" post, we opted to show everyone how we prepare everything for shipping. This includes counting out the stickers, shrink wrapping them and boxing them up for shipping. For our example today, we decided to use an order of custom 4×6 rectangle, kiss cut stickers ordered by Neon Afro Hamster.

Stickers all counted out – patiently waiting to enter our shrink wrapper.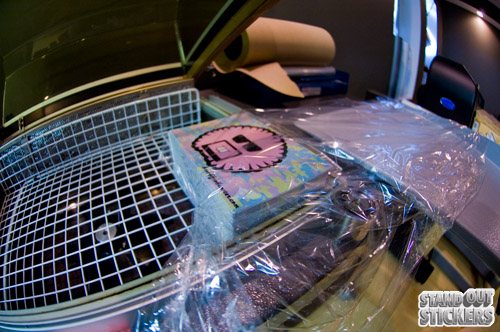 Neon Afro Hamster's custom stickers awaiting their imminent doom – being tightly wrapped in plastic!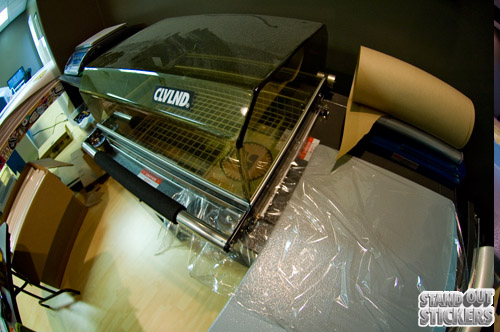 Now that the lid has been closed, the shrink wrapping process has begun.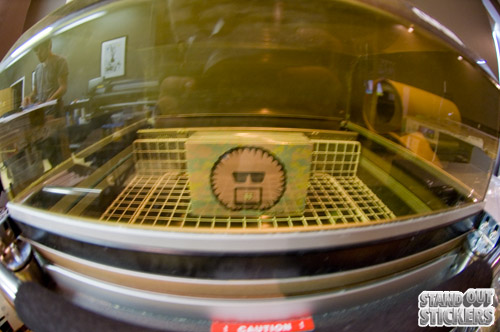 Once the stickers were done shrink wrapping in the bottom right corner, we move them into the middle of our shrink wrapper in order to ensure a tight seal so that your stickers remain safe during shipping.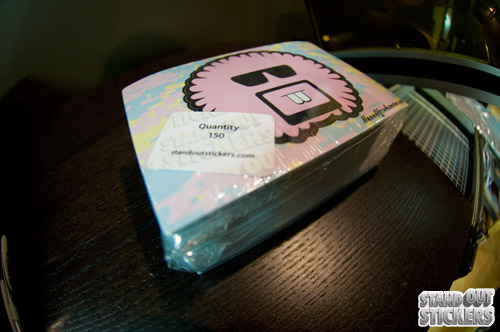 Now that they are shrink wrapped, a quantity sticker is put onto each stack of stickers.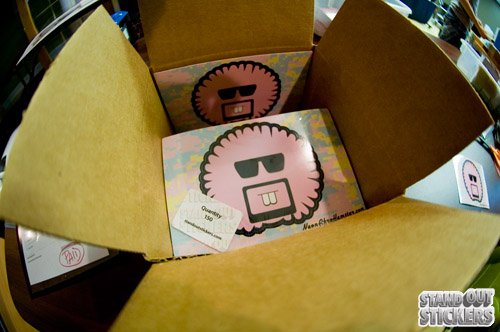 Once that is complete, it's finally time to box them up and prepare them for their journey.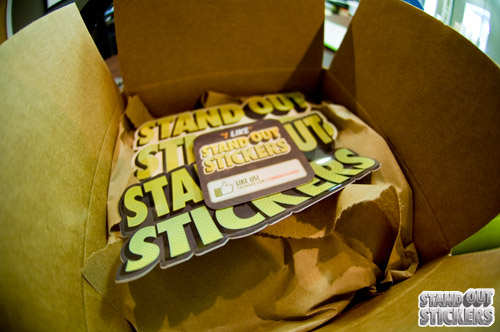 Every package shipped from StandOut Stickers is securely packaged with packaging paper to ensure your stickers make it to their destination unharmed. We also throw a few goodies in there as well :).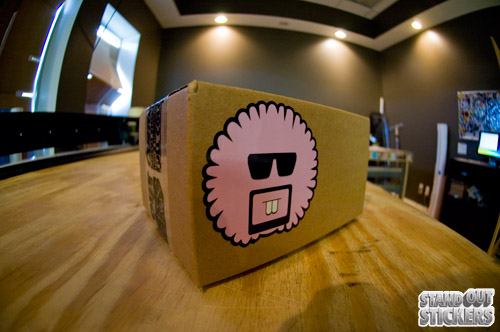 All boxed up and ready to go! This particular package is headed for Denmark!
Last Modified: July 29th, 2011