Woohoo! It's Friday! You know what that means – it's Featured Friday! This weeks featured sticker is an awesome order of custom die cut stickers. These are some of the largest die cut stickers we have done to date. Check them out and let us know what you think!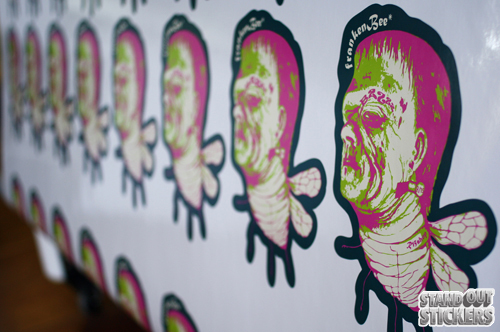 Frankenbee! A quick photo while these sweet stickers were being printed.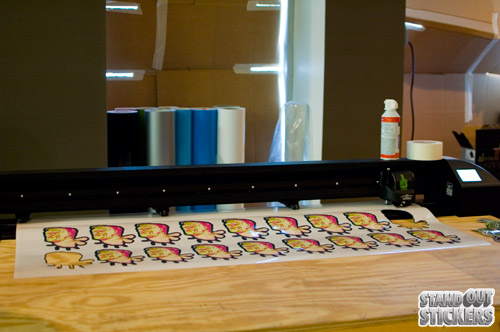 Frankenbee being die cut!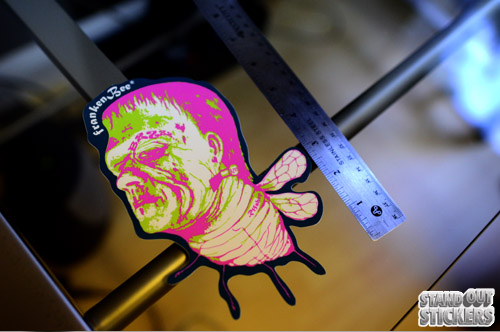 Each one of these custom stickers measures in at roughly 7.5″ tall by 5″ wide at its wings.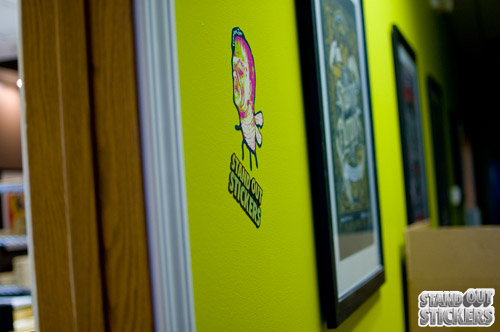 Frankenbee stuck to a wall in our office.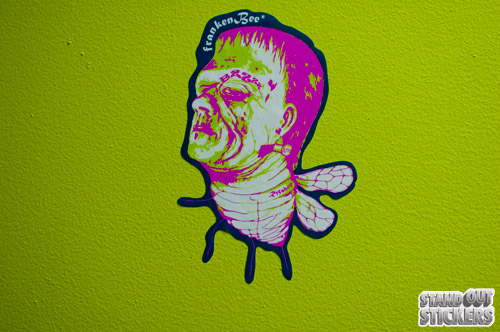 A close up shot of Frankenbee.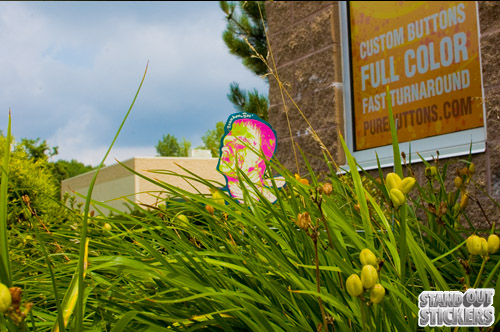 We spotted Frankenbee outside in our flower beds!
Last Modified: August 5th, 2011