We just finished up shipping an order of custom rectangle stickers for Bass Brigade. Bass Brigade provides awesome streetwear for bass anglers everywhere. If you have a passion for bassin' – check out Bass Brigade! Here are some photos of their order of custom stickers as they were being prepared for shipping.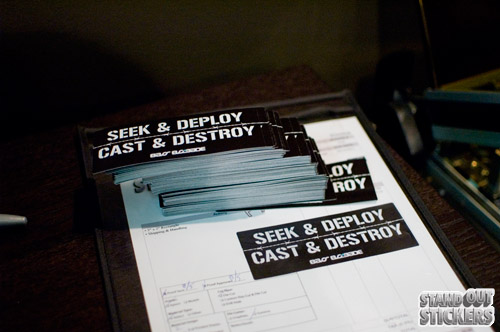 All counted out – getting ready to be shrink wrapped.

All wrapped in plastic – getting ready for some hot air to tighten the shrink wrap.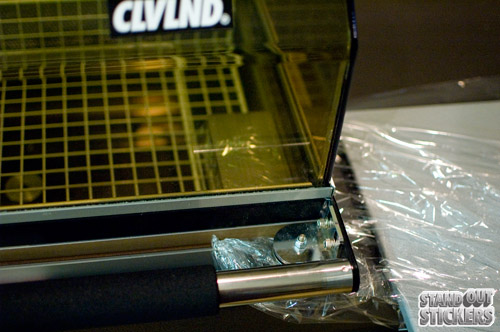 AHH, it's hot in here!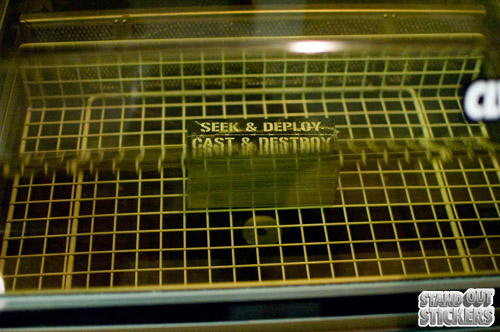 Running Bass Brigade's stickers through the shrink wrapped one more time to ensure the tightest seal possible.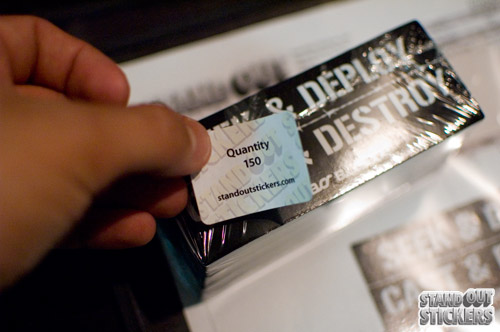 Now that they're all sealed up, it's time to put a quantity sticker onto their stickers.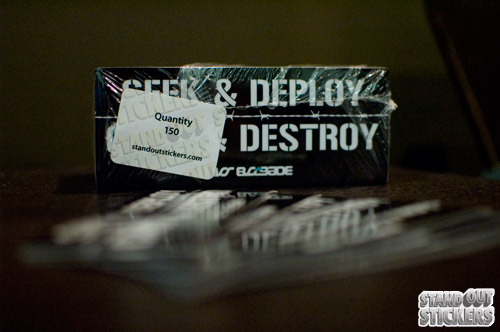 Almost ready to get boxed up!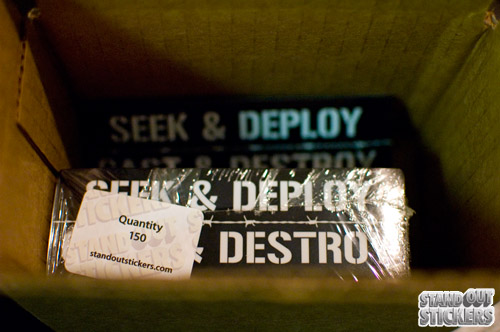 Bass Brigade's stickers all boxed up – with a few extras included 🙂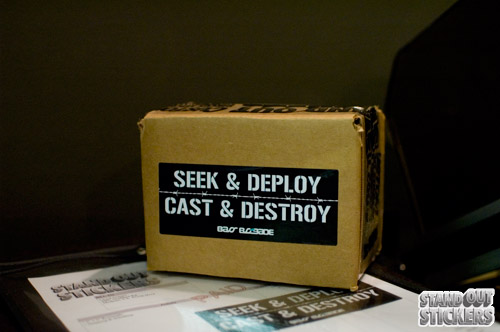 Seek & Deploy – Cast & Destroy – Bass Brigade
Last Modified: August 10th, 2011