We have released several new social distancing floor decals designs to help encourage social distancing and maintain a healthier and safer work environment. Our pre-designed social distancing floor decals are made available at a discounted price and our minimum order is just one floor decal.
Our floor decals feature a textured slip-resistant surface and strong adhesive. When you're done displaying them, these temporary floor signs will remove with little to no residue left behind. Our floor decals are intended for indoor use only on durable flooring surfaces like polished concrete, ceramic or vinyl tile.
Face Mask Required Floor Decal (Blue)
These social distancing floor decals are also available in red and green color variants, or you can customize your own floor decals when you order in bulk (75 or more). These high quality, 11.5″ wide floor graphics feature the words "FACE MASK REQUIRED – Thank You!" and a large illustration of a face mask.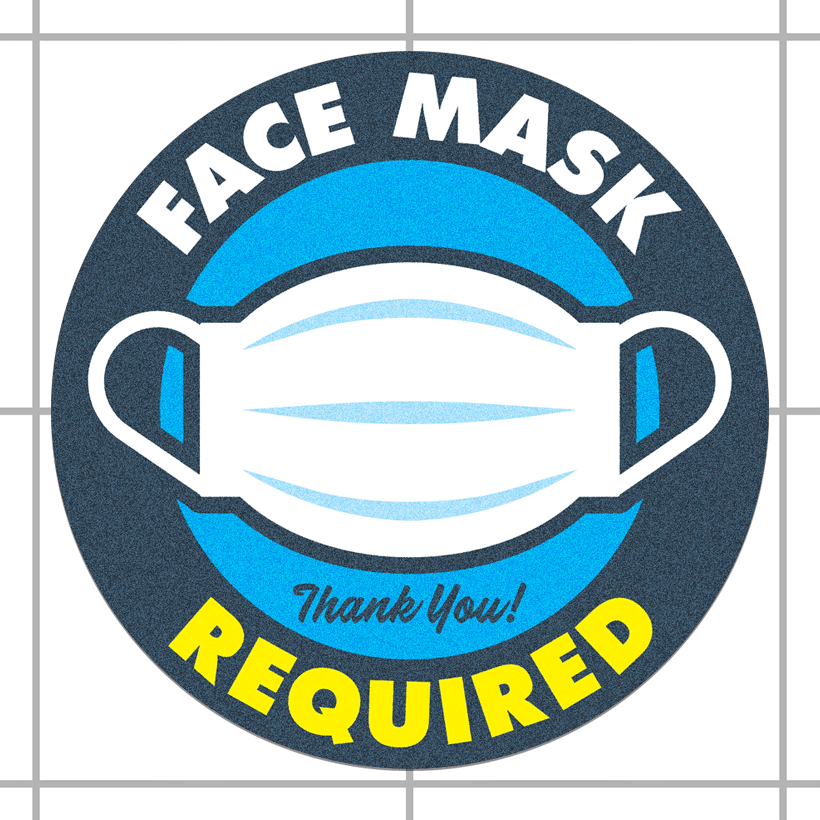 Social distancing is very important to limit the spread of viral infection. This bold floor decal features the words "Please Stay 6ft Apart" with a multi- directional arrow design. This handsome floor decal is also available in red and green color variants. We recommend placing these floor decals in 6 foot intervals wherever a line or queue forms. If you're interested in this floor decal design, you might also be interested in some of our other social distancing floor decal designs that can help you direct foot traffic. Visit our website for more floor decal designs.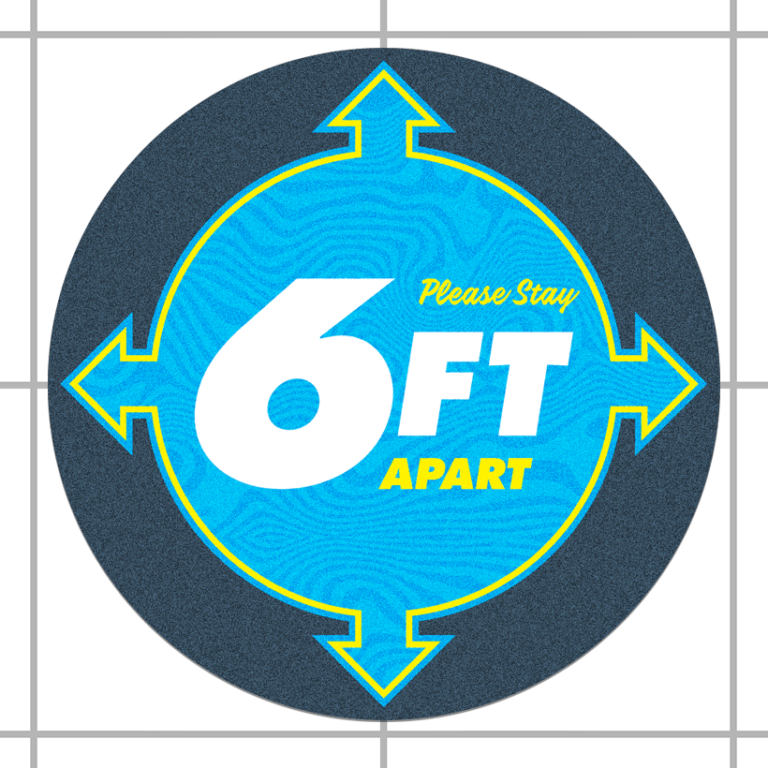 Stand Here Floor Decals (4 Pack)
This four pack of slimmer 11.5″x2.5″ rectangular floor decals gives you more value. Simple bold graphics tell people to STAND HERE wherever a line or queue forms. Use these social distancing floor decals in combination with some of our other designs that help direct foot traffic to create an orderly flow through any business.
6ft Apart Floor Decals (4 Pack)
This four pack of 11.5″x2.5″ rectangle floor decals reminds people to keep 6ft apart. You can place these anywhere a line would form to remind people to socially distance themselves.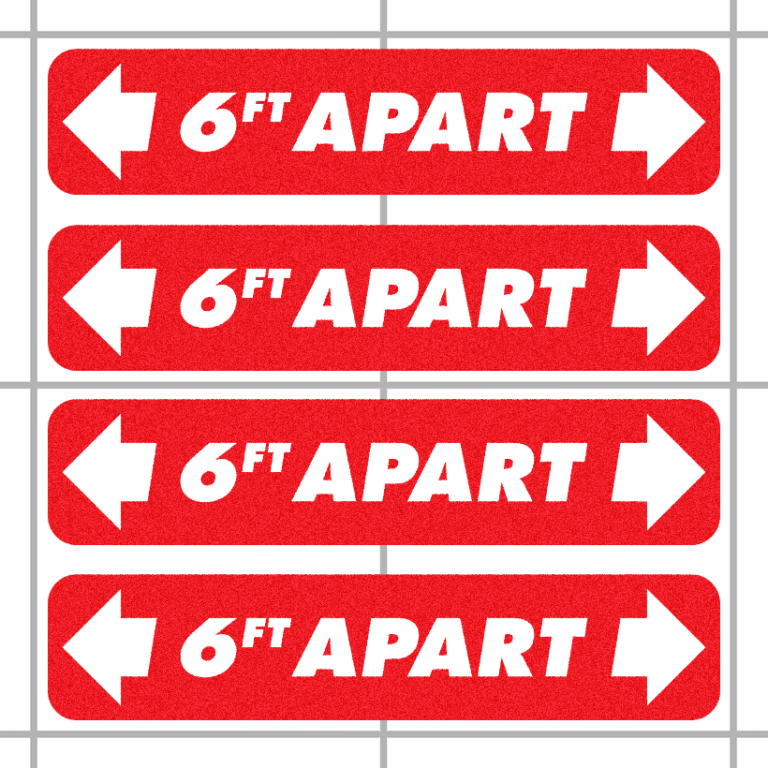 We hope to offer affordable tools to increase the health and safety of your business during the coronavirus pandemic and beyond. If you have a need for custom floor decals, please contact us. Printing custom floor decals and custom stickers is our specialty!
Last Modified: August 17th, 2020