Many of our customers order custom stickers to use as product labels. This is a fantastic way to use our stickers. Our vinyl stickers are durable enough to use on products and have vibrant colors to catch the attention of potential customers!
Here is an example of a sticker we did for a new brand of hair pomade. This should be available for purchase soon at devillan black label.
You could use our stickers to label your microbrew beer, handmade soaps, condiment bottles like bbq sauce, salsa, etc. If you have a line of products, our custom stickers can serve as a high-quality label that will bring your quality and professional appearance to the next level!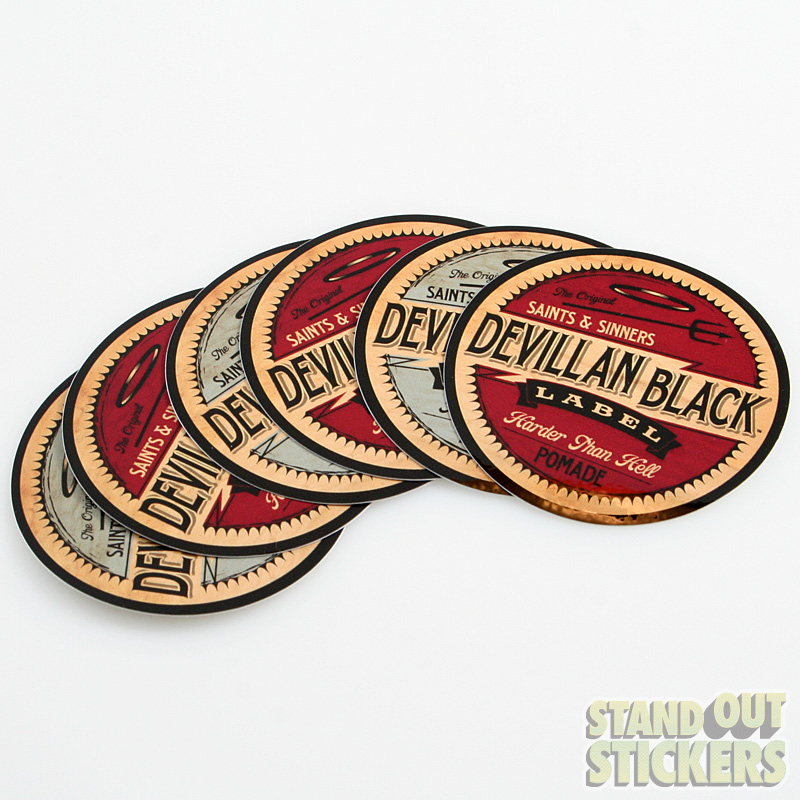 An example of our custom stickers being used as product labels.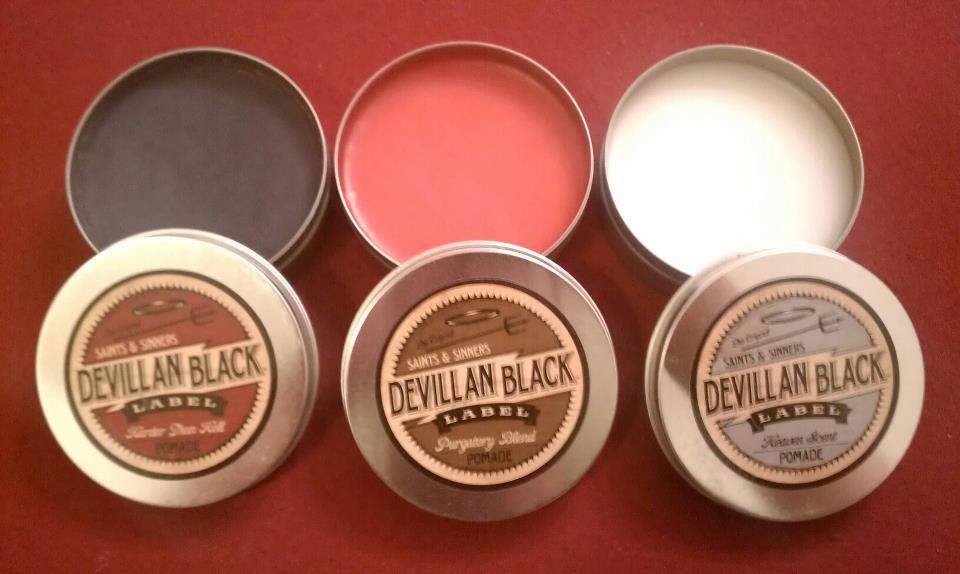 As you can see above, these stickers make awesome product labels!
Last Modified: March 7th, 2012