Have you ever tried our oval stickers? Now's your chance! Get 20% OFF our custom oval stickers in any size with code OVAL20
Our oval vinyl stickers are printed in full color with your choice of weatherproof finish. Choose from either our original glossy stickers or our luxurious satin matte finish at no additional cost. Both finishes protect your custom printed stickers from UV fading and scratches.
But don't wait! This offer on oval stickers is only available for one week!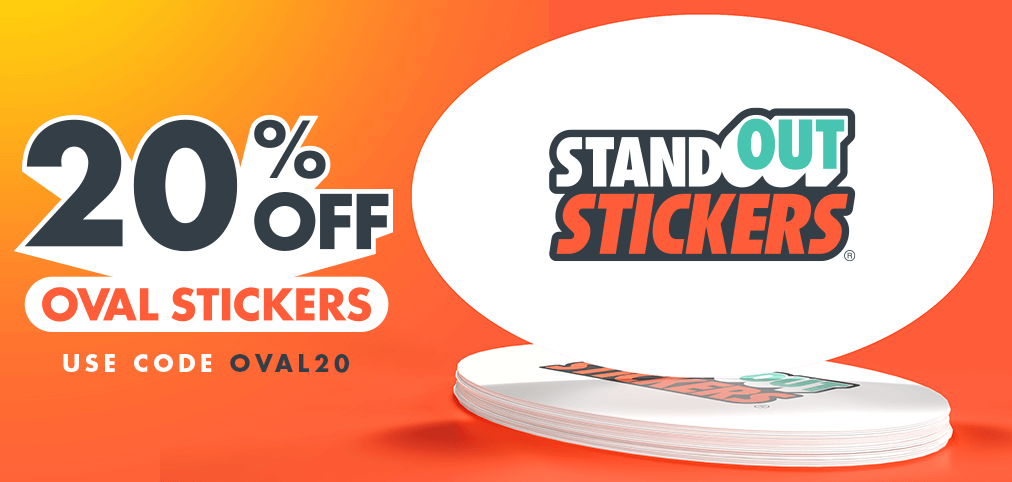 Last Modified: October 10th, 2022